Why Sarah Paulson Won't Label Herself As Bisexual, Despite Holland Taylor Relationship
Sarah Paulson is a free spirit. When the "People v. O.J. Simpson: American Crime Story" star announced she and actress Holland Taylor were an item, it didn't mean she wanted to be labeled. Despite her dating men in the past, Paulson shies away from the bisexual brand.
"I've always walked to the beat of my own drum," the actress told People magazine Wednesday about her sexuality.
One instance of walking to the beating of her own drum was when Paulson auditioned for admission to New York City's Fiorello H. LaGuardia High School of Music & Art and Performing Arts. She chose the mother's monologue from "Bye Bye Birdie" despite being instructed to pick something age-appropriate. "They probably let me in just because they thought it was a brave choice," she said. "But really, it was just naïveté."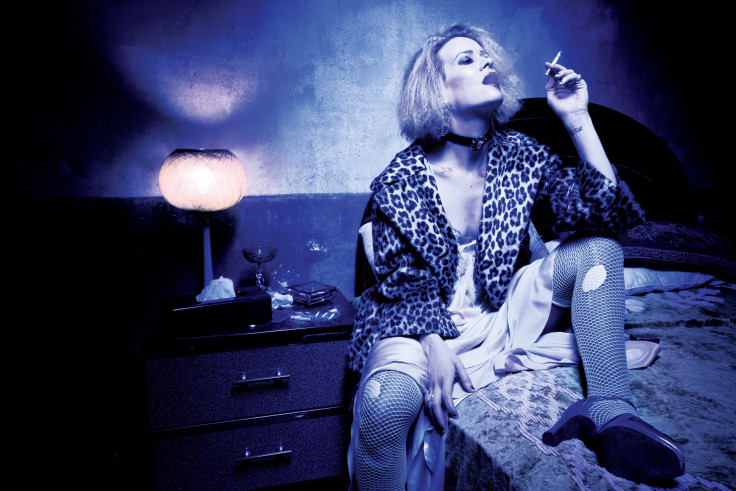 Paulson, 41, announced she and Taylor were an item in an interview with the New York Times earlier this month. They have dated for more than a year. "If my life choices had to be predicated based on what was expected of me from a community on either side, that's going to make me feel really straitjacketed, and I don't want to feel that," she said. "What I can say absolutely is that I am in love, and that person happens to be Holland Taylor."
Even though there is 32 years between them, Paulson is excited by the age gap. "There's a poignancy to being with someone older," Paulson said. "I think there's a greater appreciation of time and what you have together and what's important, and it can make the little things seem very small. It puts a kind of sharp light mixed with a sort of diffused light on something. I can't say it any other way than there's a poignancy to it, and a heightened sense of time and the value of time."
"The People v. O.J. Simpson: American Crime Story" airs Tuesdays at 10 p.m. EDT on FX.
Follow me on Twitter @mariamzzarella
© Copyright IBTimes 2023. All rights reserved.