Sasha Obama Has University Of Michigan Sororities Scrambling: Who's The Front-Runner?
The youngest daughter of Barack and Michelle Obama officially started her college career at the University of Michigan in Ann Arbor. As the so-called "it girl," sororities on campus are vying for Sasha to become one of their new pledges. However, it seems as if one in particular already has an advantage in the 18-year-old's mind.
According to TMZ, the Greek institutions at the university are scrambling to recruit Sasha. The daughter of the former president, who people at the school have supposedly nicknamed a "rush crush," see landing her recruitment as a badge of honor. In addition to being the daughter of the Obamas, people who have met her say that she is also smart and personable, noting that on top of that she also has the ability to "draw a crowd."
Which sorority seems to be pulling ahead of the others at this point? Per TMZ, Alpha Chi Omega (ΑΧΩ) has become the front-runner for several reasons, including the fact that she reportedly stayed there during a previous visit to the school and one of her close friends from high school supposedly pledged there as well.
As stated on ΑΧΩ's website, the sorority focuses on helping women and children in need, noting that they "take pride in philanthropic endeavors throughout the year and encourage our members to pursue community service regularly with 'Alpha Kindness.'" Additionally, it states that their "young women are active in over 80 organizations on campus ranging from A Cappella groups to varsity sports and many hold prominent leadership positions throughout campus."
As she is just beginning her freshmen year, she won't rush until the spring if she decides to move forward with the recruitment process, so it remains to be seen what her final decision will ultimately be.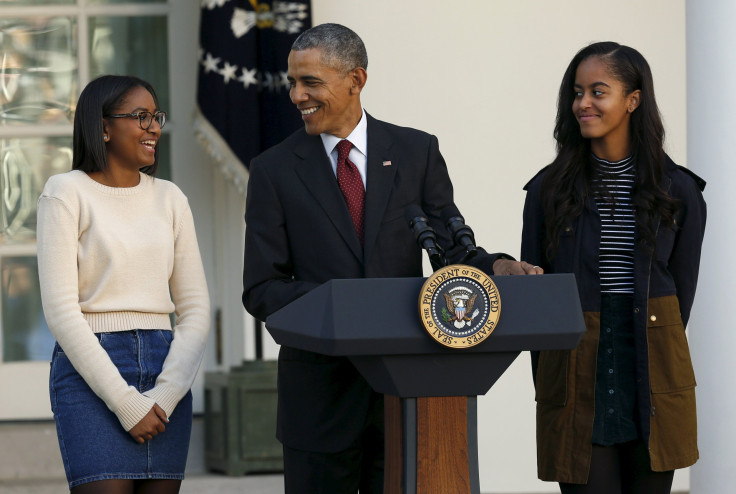 © Copyright IBTimes 2023. All rights reserved.