Saudi Arabia Mulls Replacing Public Beheading With Firing Squad Or Lethal Injection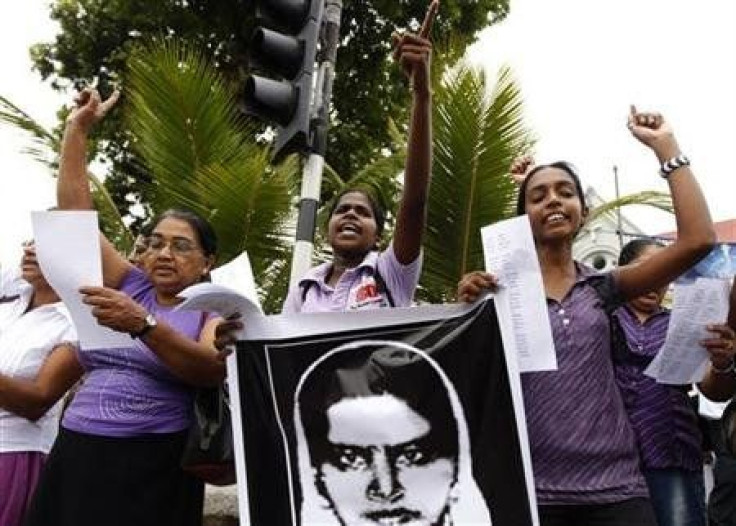 A Saudi ministerial committee is mulling halting public beheadings as a method of execution in the kingdom due to a shortage in government swordsmen, Saudi newspapers reported Sunday.
Saudi Arabia is the only country in the world where a death sentence results in beheading in a public square.
Dailies Al-Watan and Al-Youm reported that beheadings will be replaced with firings squads or lethal injections.
"This solution seems practical, especially in light of shortages in official swordsmen or their belated arrival to execution yards in some incidents; the aim is to avoid interruption of the proceedings," the committee said in a statement, as reported by English-language Egyptian newspaper Al-Ahram.
The committee argued that such a step, if adopted, would not violate Islamic law, allowing emirs, or leaders, of the country's 13 administrative regions to begin following the new method when needed, the report added.
The ultra-conservative kingdom executed at least 69 people last year, according to a Human Rights Watch estimate.
Murder, apostasy, adultery, rape and drug trafficking are punishable by death in Saudi Arabia.
Saudi Arabia is one of only three countries known to have executed people in the past five years for crimes committed when they were children.
The Saudi government's decision to execute a Sri Lankan domestic worker in January, convicted of killing a baby in her care in 2005 when she was 17 years old, was widely condemned by human rights groups and international organizations, including the EU and the UN.
The government defended its decision saying complaints about the worker's execution "draw on false information about the case and are issued without full knowledge of the circumstances of the case itself."
"The Kingdom of Saudi Arabia categorically rejects any interference in its affairs or in the provisions of its judiciary under any justifications," a statement carried by the official Saudi Press Agency (SPA) in January had stated.
An earlier version of this story incorrectly stated that armed robbery is punishable by death in Saudi Arabia, and did not include apostasy among crimes that can result in the death penalty.
© Copyright IBTimes 2023. All rights reserved.