Savannah Guthrie Slammed After Hosting Donald Trump Town Hall: 'Rude, Disrespectful'
KEY POINTS
Savannah Guthrie hosted Donald Trump's town hall interview for NBC
Twitter users slammed Guthrie for being rude and for interrupting Trump during the town hall
Hoda Kotb showed her support for her "Today" co-host amid the backlash
Savanna Guthrie faced intense backlash after hosting Donald Trump's town hall interview on NBC, with many slamming her for being disrespectful and rude.
Guthrie hosted Trump's town hall meeting that aired opposite Joe Biden's on ABC. However, many noticed that the hosts from rival networks treated their guests differently. Several Twitter users accused Guthrie of being biased and called her out for allegedly being disrespectful toward Trump.
"What a difference between the two debates - @SavannahGuthrie asking questions like a snarling pitbull going after Donald Trump and @GStephanopoulos is asking questions like a little puppy licking Joe Biden's hand. Constant interruption of Trump, zero of Biden #TownHall," radio and TV host Mark Simone tweeted after watching the town halls.
"@SavannahGuthrie Wow! We watch you in the mornings and thought you were somewhat balanced. You were AWFUL to @realDonaldTrump tonight, interrupting, rudely grilling him wasting time, interrupting citizens questions when he made complete sense answering. Shameful. Done," a netizen wrote on Twitter.
Another said ABC was sugar sweet to Biden but Guthrie was "disrespectful, sharp, interrupting and on attack" to the POTUS. Another accused her of antagonizing and putting a negative spin on what Trump said because she ignored his responses and seemed to be not listening to him.
Despite the backlash, Guthrie's "Today" co-host Hoda Kotb took to Twitter and wrote, "Proud to be your partner." However, those who were very unhappy with Guthrie also came after Kotb for supporting her partner.
"That was sheer bias, makes me wonder why I always thought you were a bit different Hoda!!! Sad, will not watch any of you any more after watching for years!" one commented on Kotb's tweet.
Due to the intense backlash Guthrie received following the town hall, one hoped NBC would hire security for her. Meanwhile, many also praised Guthrie's boldness to ask Trump the questions she did. One said she did a "pretty good job." Many also thanked her for having the guts to handle Trump the way she did.
"It appears I misjudged you. I apologize for that," John Pavlovitz, author of "A Bigger Table" wrote. "It sounds like you called Trump out on much of his nonsense and exposed him for the fraudulent, unhinged despot he is. Thank you."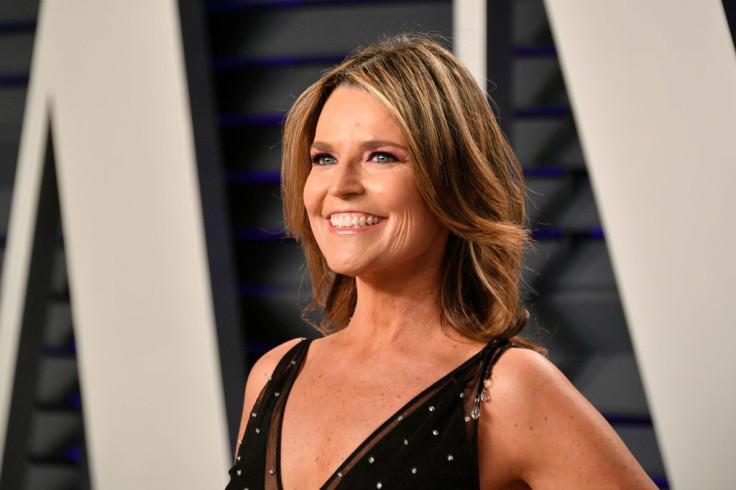 © Copyright IBTimes 2023. All rights reserved.