'Scandal' Star Kerry Washington Responds To Columbus Short Drama, Stands Up For Former Co-Star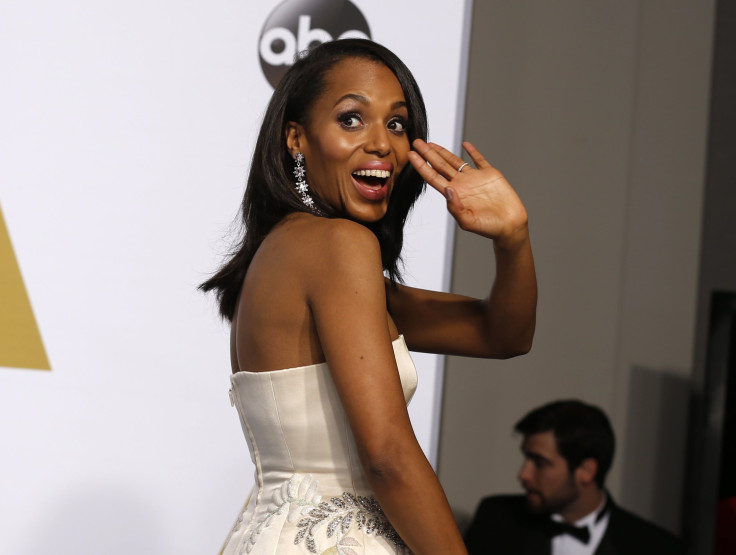 There's no messing with Kerry Washington, the woman who brings Olivia Pope to life on "Scandal." The actress handled a scandal of her own at Paley Fest when a fan asked a question that hit too close to home about former co-star Columbus Short.
The murder of Columbus Short's character, Harrison Wright, was a scandalous revelation for fans of the popular ABC series from "Grey's Anatomy" and "How to Get Away With Murder" showrunner Shonda Rhimes. Short had been accused of aggravated battery, intoxication and domestic abuse, and his character was killed off in the Season 3 finale. Rhimes quashed rumors Short's character was to be recast.
But one fan at Paley Fest was not satisfied about the mystery surrounding Wright's death and Short's sudden departure. An attendee asked how the cast handled its very own "scandal" during the Q&A. Washington replied in kind: "The one thing that I would say, just so that it's clear: Everyone who's in this family is in this family whether you're in this show or not. I don't celebrate the laughter at that question. I understand the question, and thank you for giving us so many viewers and thank you for understanding why we're not going to answer that."
Panel host Jimmy Kimmel regrouped the panel and read questions tweeted from fans. The cast also discussed the role of race in "Scandal's" stories, Henry Ian Cusick's return to the series, Bellamy Young's love of vegan fried chicken and what it is like working in Shondaland with Rhimes. Of the actors, only Tony Goldwyn has even been allowed into the writer's room. Columbus Short was not brought up again.
Consider it handled, fans.
"Scandal" Season 4 continues on ABC Thursdays at 9 p.m. EDT.
© Copyright IBTimes 2023. All rights reserved.