Scarlett Johansson On SNL: 'Lucy' Actor Mocked Ivanka Trump With Funny Perfume Ad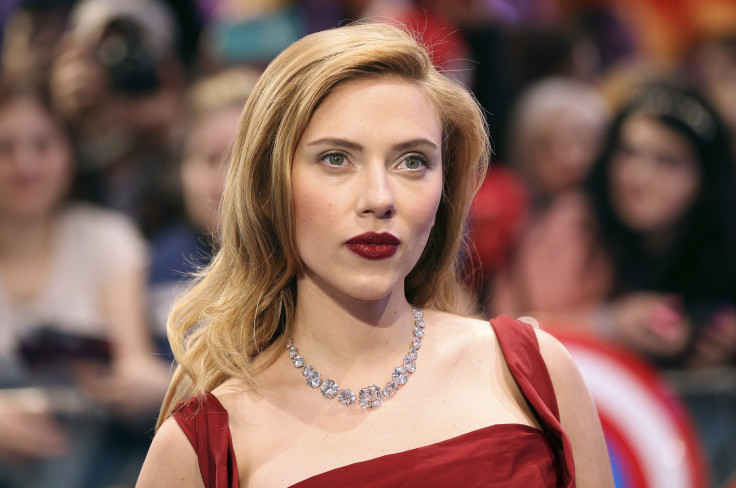 Scarlett Johansson mimicked Ivanka Trump on this week's episode of "Saturday Night Live" (SNL) in a parody of a perfume ad for America's first daughter's new fragrance that was sarcastically titled "Complicit."
This was the fifth time Johansson was hosting a show on SNL. The show started with Alec Baldwin doing his Donald Trump impression and then Johansson was seen wearing a long blond wig to play Ivanka Trump.
As Johansson, who played Ivanka Trump, posed for the camera, the voice-over for the commercial said, "She's beautiful. She's powerful. She's complicit. She's a woman who knows what she wants, and knows what she's doing."
The ad then went on to criticize Ivanka Trump's support for women's rights, "A feminist. A champion. An advocate for women. Like...how?"
Last summer, during her speech at the Republican National Convention, Ivanka Trump talked about issues like wage gap and parental leave and expressed her liberal views on these topics, as well as praised her father.
"As President, my father will change the labor laws that were put into place at a time when women were not a significant portion of the workforce. And he will focus on making quality childcare affordable and accessible for all. Policies that allow women with children to thrive should not be novelties, they should be the norm. Politicians talk about wage equality, but my father has made it a practice at his company throughout his entire career," Ivanka Trump said in her speech.
SNL, in its portrayal, accused Ivanka Trump of being a hypocrite in terms of claiming to be a supporter of women's rights.
In the commercial, Johansson walks up to the mirror to apply her lip gloss, but her father, the president, appears in place of her reflection and the voice-over says, "She doesn't crave the spotlight but we see her — Complicit."
The commercial concludes by saying, "Complicit. A fragrance for the woman who could stop all this, but won't."
© Copyright IBTimes 2023. All rights reserved.