School Girl Charged With Felony For Pointing 'Finger Gun' At Classmates
A 13-year-old girl in Kansas is facing a felony charge after she made a gun with her fingers and pointed it to her classmates.
The incident took place on Sept. 18 at Westridge Middle School in Overland Park, outside of Kansas City. The girl was having a discussion with a classmate who asked, which five people in the room would she kill if she had to. The girl responded by making a finger gun and pointing it at four students and then to herself, reported Kansas City Star.
Several students used the school's anti-bullying app to alert administrations who then informed the school resource officer. The school investigated the matter on the following day and spoke to the individual and witnesses before contacting the resource officer.
The resource officer then had a word with the students involved who "affirmed the actions which constituted the potential threat," an Overland Park police spokesperson told NBC.
After reviewing the evidence, the girl was charged with a criminal threat, which is a felony offense.
The District Court documents reported by the Star said that on Sept.18, the girl "unlawfully and feloniously communicated a threat to commit violence, with the intent to place another, in fear, or with the intent to cause the evacuation, lockdown in regular, ongoing activities."
The girl's grandfather told the Kansas City Star that the incident "got completely out of hands" and that he was "really worried for his granddaughter's future."
He told the Star, "She was just mouthing off."
Shawnee Mission School District spokesperson David Smth told KUTV that he stands by the decision. "I might not have anything in my hand but I might be so clear that the individual definitely feels threatened."
The girl's identity has not been released because she is a juvenile.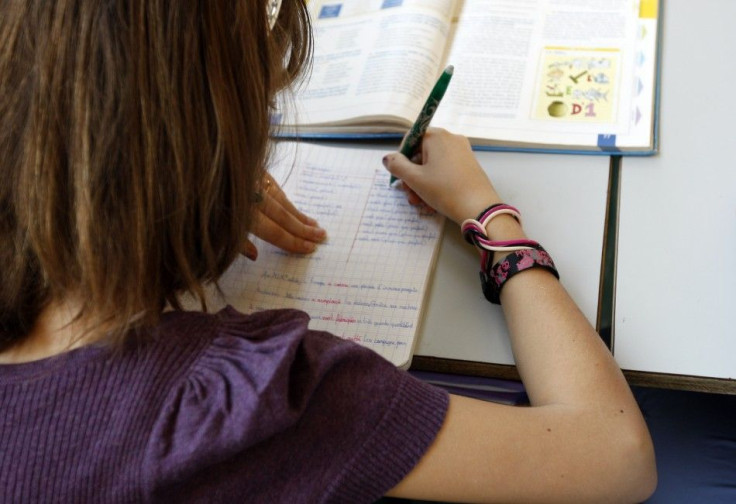 © Copyright IBTimes 2023. All rights reserved.