Schwarzenegger Tweets Son 'Doing Much Better'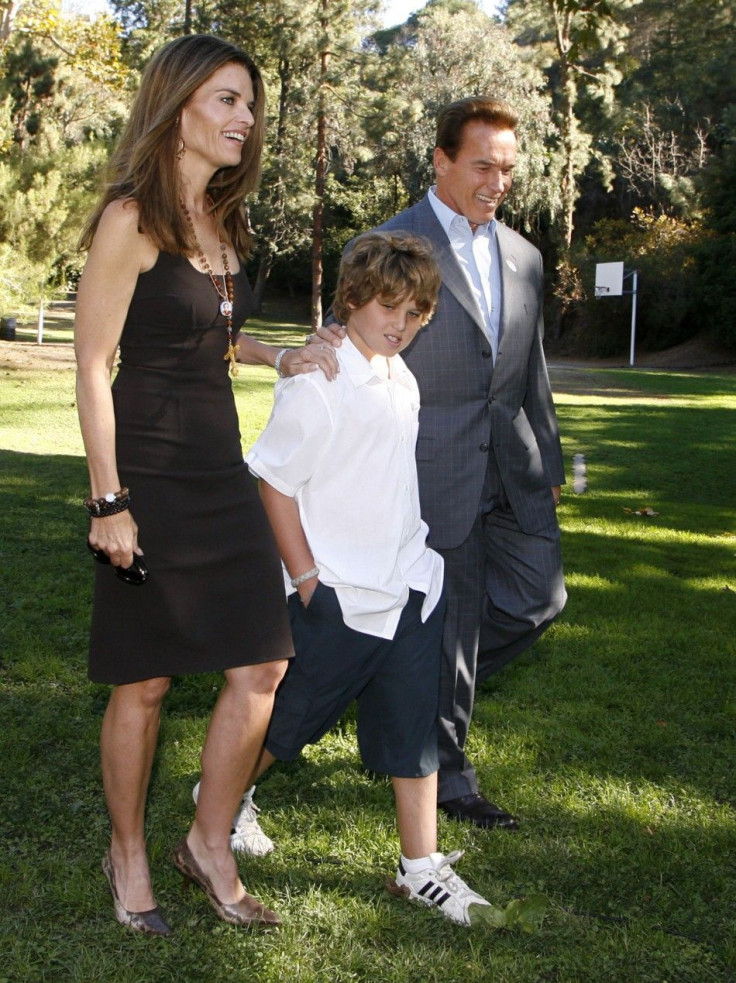 Former California Governor Arnold Schwarzenegger said that his son Christopher's condition is improving and will soon be back "at full speed" after a surfing accident last week at a Malibu beach.
Schwarzenegger on Monday night tweeted his appreciation to well-wishers who voiced support for his child's recovery.
"Thanks for all your support for Christopher. It means a lot to me & to him. He's doing much better & we'll have him back at full speed soon," said Schwarzenegger, who released a joint statement with Shriver on Friday.
Maria Shriver and Arnold Schwarzenegger's 13-year-old son, was seriously injured in a boogie boarding accident in Malibu on July 17, L.A. Times reported.
The teenager after suffering from broken bones and a collapsed lung had spent last week in intensive care.
Maria Shriver has filed for divorce from husband Arnold Schwarzenegger that will split around $400 million in assets, but the former California Governor has signified in the papers filed with the courts that he has no plans to pay alimony to Shriver.
The two announced their split in May shortly after Schwarzenegger ended his term as California Governor. He later admitted fathering a child to the family's former household keeper.
© Copyright IBTimes 2023. All rights reserved.