Scientists Discover How Air Pollution Causes Lung Cancer: 'Important Step For Science And For Society'
KEY POINTS
The EGFR gene and the KRAS gene have been linked to lung cancer
Exposure to PM2.5 pollution particles increased the probability of mutations in the EGFR genes
DNA mutations were seen in 18% of EGFR genes and 33% of KRAS genes from the healthy samples
Scientists from the Francis Crick Institute along with other international organizations have solved the mystery behind the mechanism of lung cancer formation on exposure to air pollution.
The study, presented at the European Society for Medical Oncology's annual conference in Paris, also provided a potential cure to stop cancer in its tracks.
Air pollution has long been associated with the development of lung cancer in people.
"But we didn't really know whether pollution was directly causing lung cancer—or how," Charles Swanton of the U.K.'s Francis Crick Institute told AFP, as reported by MedicalXpress.
Suzette Delaloge, head of the cancer prevention program at France's Gustave Roussy institute, who was not involved in the study, said, "The study is quite an important step for science—and for society too, I hope."
The research team analyzed the data from more than 460,000 people in England, South Korea and Taiwan. It was found exposure to PM2.5 pollution particles increased the probability of mutations in the EGFR genes.
Further, experiments on lab mice resulted in the discovery that pollution particles triggered changes in two genes that have been linked to lung cancer -- the EGFR gene and the KRAS gene.
Also, the team analyzed about 250 samples of human lung tissue that had never been exposed to smoking or heavy pollution.
Interestingly, DNA mutations were seen in 18% of EGFR genes and 33% of KRAS genes from the healthy samples.
"They're just sitting there," Swanton said. "On their own, they probably are insufficient to drive cancer."
However, when a cell is subjected to pollution particles, it initiates a "wound-healing response" that causes inflammation. And, if unfortunately, that cell "harbors a mutation, it will then form a cancer," Swanton added.
"We've provided a biological mechanism behind what was previously an enigma," he commented.
In another experiment on mice, the research team managed to find an antibody capable of blocking interleukin 1 beta, a mediator responsible for inflammation.
Theoretically, these antibodies could stop cancer from ever forming.
Swanton said the discovery might "provide fruitful grounds for a future of what might be molecular cancer prevention, where we can offer people a pill, perhaps every day, to reduce the risk of cancer."
"This opens a huge door, both for knowledge but also for new ways to prevent" lung cancer from forming, Delaloge said.
"This level of demonstration must force authorities to act on an international scale," Delaloge added.
Swanton said while we have a choice to not smoke, we have no control over the air we breathe.
"Given that probably five times as many people are exposed to unhealthy levels of pollution than tobacco, you can see this is quite a major global problem," he continued. "We can only tackle it if we recognize the really intimate links between climate health and human health."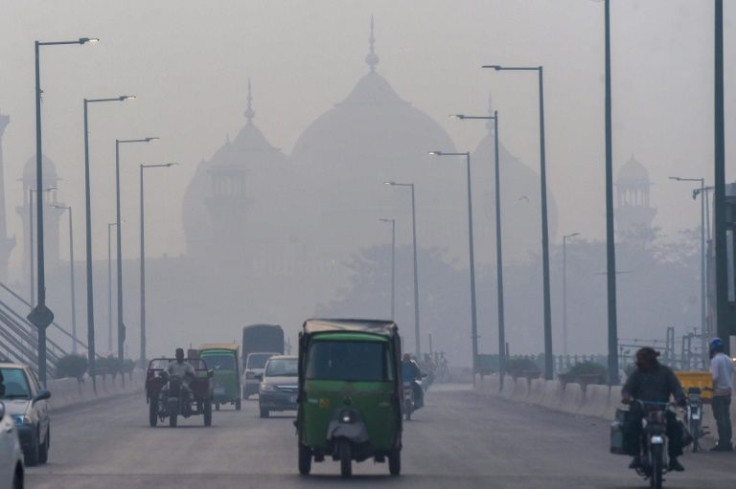 © Copyright IBTimes 2023. All rights reserved.
FOLLOW MORE IBT NEWS ON THE BELOW CHANNELS