Scientist's Viral TikTok Quells COVID-19 Vaccine Fears To The Tune Of Megan Thee Stallion
KEY POINTS
Heather Masson-Forsythe is a PhD candidate whose information-packed dance video went viral in more ways than one
Other scientists-turned-influencers remixed the lyrics entirely to talk about antibodies and vaccines
Pfizer's vaccine is expected to receive FDA approval
Desperate times call for desperate measures, and for one biochemist, that means dancing to Megan Thee Stallion's "Body" with COVID-19 vaccination facts overlaid. The viral video had accumulated nearly 360,000 views on TikTok within a day.
When "Body" started trending on TikTok, Heather Masson-Forsythe knew she had an opportunity to do some good. She took a break from lab work and put on her dancing sneakers to spread some education about why the COVID-19 vaccine is safe.
Masson-Forsythe's Twitter account states that she's a PhD candidate in biochemistry and biophysics with Oregon State University's Barbar Lab.
This isn't the first time she's taken to TikTok in a lab coat, mask and sneakers. Lab work has some downtime, and Masson-Forsythe uses her's to post dance videos that are part ironic humor, part living example that hip-hop and science aren't mutually exclusive.
She also doesn't shy away from criticizing people for not following COVID-19 guidelines.
Nor is she alone in her efforts. Raven Baxter is an award-winning scientist and influencer who goes by Raven the Maven, and she posted her own remix of "Body" informing people about COVID-19 vaccines.
Two COVID-19 vaccines are well on their way to FDA approval. Pfizer's is set to be approved Dec. 11, with White House chief of staff Mark Meadows telling FDA commissioner to "get the damn vaccines out NOW" or resign.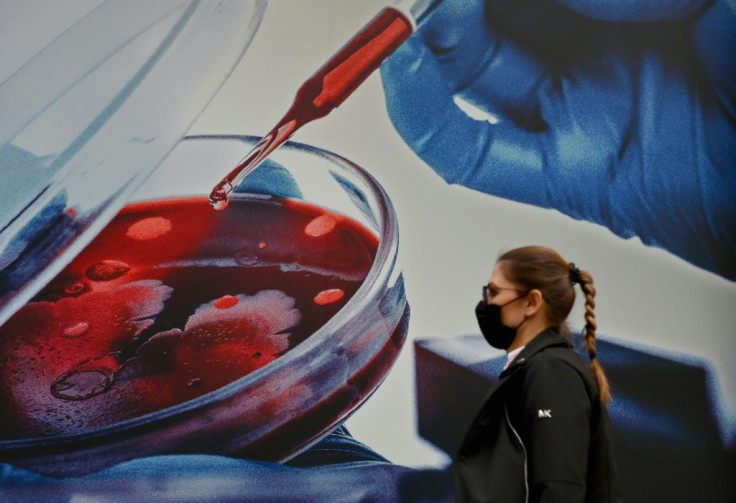 © Copyright IBTimes 2023. All rights reserved.