Scott Disick Reunites With Rumored Fling Sofia Richie In Malibu After Denying Relationship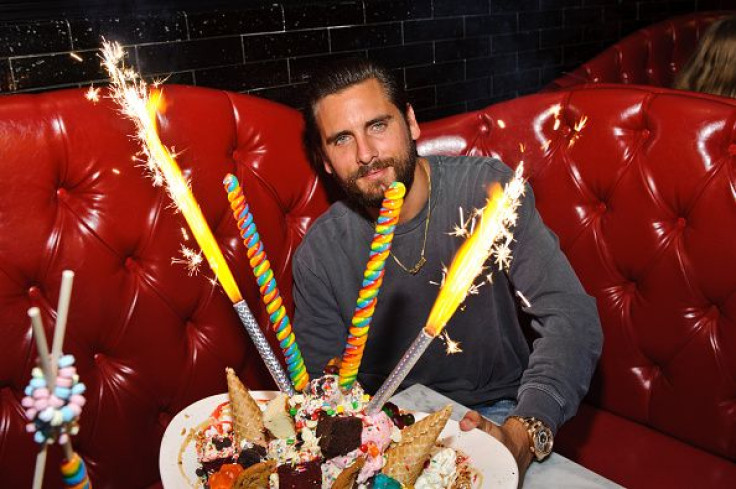 Scott Disick and Sofia Richie were recently photographed spending time with each other in Malibu.
According to E! News, the rumored couple dined at Nobu, one of Disick's favorite eateries, over the weekend. Richie posted a video of the ocean view outside Nobu on her Snapchat account.
Read: Scott Disick reunites with kids Mason, Penelope in L.A. after Cannes, Europe trip
Last month, Disick was spotted with Nicole Richie's 18-year-old sister partying on a yacht in southern France. At the time, Disick was celebrating his 34th birthday by going on a trip to Cannes. Immediately after their photos surfaced online, rumors swirled that Disick is dating the teen. However, Richie denied the speculations and said that she and Disick are "just homies" via her Twitter account.
Following their recent sighting, Richie once again took to Twitter to deny the rumors that she and the reality TV star are an item. Lionel Richie's daughter said that she's very much single at the moment, and she's focusing her time on her work, family and friends.
Meanwhile, Disick recently returned to Los Angeles after his trip to Europe. While there, he was spotted hanging out with different women. Kourtney Kardashian's ex-boyfriend was rumored to be dating "Famous In Love" star Bella Thorne. However, the Freeform actress also denied that she is with Disick. British model Ella Ross was also recently linked to the father-of-three.
A day after his return to the United States, Kardashian allowed her ex to spend time with their children, Mason, 7, and Penelope, 5, for an hour over lunch. While speaking with People, an insider detailed Disick and her kids' most recent outing. "He spent an hour with his kids at lunch. He seemed okay. He was just focused on his kids. They seemed happy to see him," the insider said.
The same source claimed that Kardashian wants Disick to get help as soon as possible for the sake of his kids. Disick has been excessively drinking, partying and hooking up with women ever since he split from Kardashian in 2015. "Kourtney is hoping spending time with the kids will help motivate him to stay sober," the source said.
Another source told the same publication that Kardashian is really worried about Disick. "He's been scarily [messed] up. He needs to figure out what his next steps in life are. He's just lost," the source said.
© Copyright IBTimes 2023. All rights reserved.