Scrabble Dictionary Adds 'Selfie,' 'Hashtag,' But No Rule Changes For Words With Friends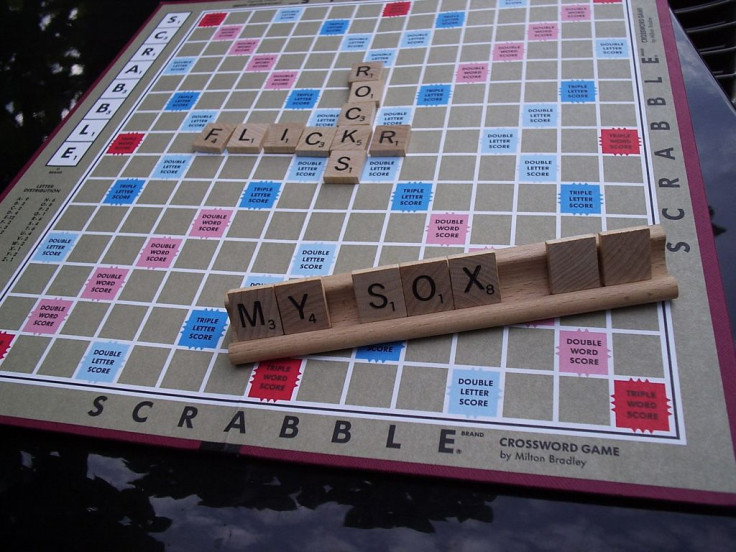 Scrabble players frustrated by strict opponents can finally relax now that the game, for the first time in 10 years, has added 5,000 words to its dictionary, including new everyday terms like "selfie" and "hashtag."
The fifth edition of the popular word game's dictionary goes on sale Wednesday and will greatly increase the number of word variants players are allowed to use. Hashtag (14 points), selfie (9 points), and geocache (16 points), all added after taking top spots in a social media contest, also seem to give younger players an advantage over their elders.
"It makes the game more accessible to younger people, which we're always looking for," Robin Pollock Daniel, a clinical psychologist in Toronto and champion of the North American Scrabble Players Association, told the Associated Press. "All the technology words make it more attractive to them."
The over 5,000 new words add 40 pages to the Scrabble dictionary's list of 100,000-plus words. Terms are eligible if they don't require capitalization, don't have hyphens or apostrophes, and can't be abbreviated, as well as being between two and eight letters long.
Other new words on the list include beatbox, bling, buzzkill, chillax, frenemy, mixtape, ojito, Sudoku and quinzhee, which is defined as a shelter made by hollowing out a pile of snow. "Quinzhee," if played at the top right corner of the board and played through an already existing "u," could net a player as many as 401 points in a single turn. Take that, Grandma!
"It is going to be a big step for a lot of people to switch to this," Daniel told the AP, "but at the same time if you're sitting at a Scrabble game after dinner and somebody plays the word selfie and somebody challenges that as not a real word, well guess what? It is."
The rule change does not impact Words With Friends, the popular Facebook (NASDAQ: FB) app that in claimed to have 15.7 users around the world. While the games are similar, Words With Friends is in fact much different than Scrabble, with fans of the board game complaining that, with WWF, any monkey can type in a variety of letters and hope they're accepted. That's not the case with Scrabble, which lets players challenge their opponent and, if the word isn't in the dictionary, revoke their opponent's turn.
"The effect is to remove any inhibition against playing random combinations of letters in the hopes that you might accidentally stumble on a recognized word," wrote Forbes contributor Jeff Bercovici, complaining about the difference between the two. "Indeed, it's the smart thing to do if you want to win. And there's no shame in it, at least not for the people I play against. After my friend Mary Beth played "kotok" on a tripe word score, putting yet another game irremediably out of reach, I demanded a definition. 'I don't know what that means,' she volunteered. 'I just know it's a word. There's no rule that says you have to know what it means.'"
© Copyright IBTimes 2023. All rights reserved.