'Scream Queens' Season 2 Spoilers: Is Diego Boneta Returning As Pete? [PHOTOS]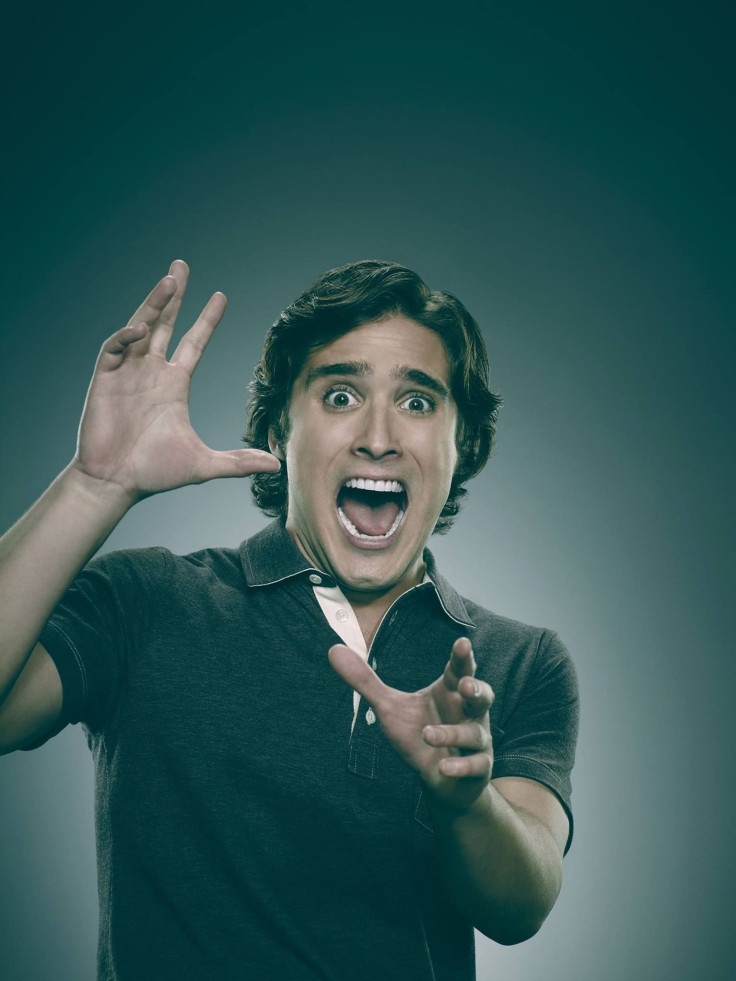 Is Diego Boneta coming back for Season 2 of "Scream Queens."
Series star Jamie Lee Curtis seemingly revealed Boneta's return to the show on Wednesday, Oct. 5. "Together again for the first time. @diegoboneta came back from the dead to haunt @johnstamos and to remind us all what a talent and sweetheart he is/was," Curtis wrote on Instagram alongside a set photo of herself with Stamos and Boneta.
"He's going off to shoot until March so no ghosts of seasons past for the viewers! @screamqueensfox #screamqueens," the 57-year-old actress added of the young actor who played Pete Martinez in Season 1 of the FOX comedy-horror series.
Curtis, who portrays Cathy Munsch on the show, shared the same picture on her Twitter account, adding the hashtag, "#deadnotdead."
Pete died in episode 12 of the show's freshman run. When he was about to tell Grace (Skyler Samuels) who the killer was, the Red Devil jumped out of the closet behind him and stabbed him in the back of the neck. While he tried to throw the Red Devil off of him, Pete told Grace to run. While Grace survived the face off, Pete was stabbed by the Red Devil again in the chest, causing him to die.
Due to his death last season, it's unclear how Pete is going to fit into the story in the new installment if indeed he's returning to the show.
Boneta previously confirmed to Wetpaint last May that he wasn't coming back for Season 2 due to the films he's currently working on. However, something probably came up that changed his schedule.
"It was honestly such an amazing platform for me and such a great experience that it gave me these movies I'm working on right now," the 25-year-old actor said at the time. "So unfortunately I won't be going back for the second season because of that."
Boneta's upcoming films include dramas "Another You" and "Before I Fall," sci-fi film "The Titan" and fantasy flick "Starbright."
Would you like to see Boneta return to Scream Queens"? Sound off in the comments below!
"Scream Queens'" next episode, titled "Handidates," airs on Tuesday, Oct. 11 at 9 p.m. ET on FOX. Check out the synopsis for Season 2, episode 3 below:
"Determined to find out who the killer is, Dean Munsch, Denise (Niecy Nash) and the Chanels question Hester (Lea Michele), as well as the sole survivor (Alec Mapa) of the Halloween massacre. Chad (Glen Powell) accuses Brock (Stamos) of being the killer and makes a shocking proposal to Chanel (Emma Roberts). Meanwhile, a new patient with an outrageous disorder (Cheri Oteri) leads Chanel #3 (Billie Lourd) and Cassidy (Taylor Lautner) to grow closer, and another victim crashes a celebration."
© Copyright IBTimes 2023. All rights reserved.