'Seal Team' Season 3, Episode 13 Promo: Mistake That Can End A Career
KEY POINTS
Preview videos of "Seal Team" Season 3, episode 13 have been released
Bravo team will deal with a failed mission
Sonny knows the truth, but he will hide it
Following a mission that Jason Hayes (David Boreanaz) terms as a total failure, the heroes will have to figure out what went wrong in "Seal Team" Season 3, episode 13. Promo videos that have been released online tease how the team will deal with the situation and handle the pressure that comes with failure.
A preview video of the next episode shows Jason and his team bringing in a dead body with them. Jason describes the situation as a "total mission failure." A dead CIA operative means the team will have to give answers to some tough questions when they get back, and they will have to prepare for it on the flight back home.
According to the official plot synopsis, the Bravo Team will discuss the failed mission in an After Action Review. The aim of this review meeting is to assign the blame on someone, and the person who gets the blame will have to deal with the mistake that can potentially end his career in "Seal Team" Season 3, episode 13.
A sneak peek scene shows the stressful circumstances under which the Bravo team had to conduct the mission. They know that something is "off" because they conducted the mission without an over watch.
A clip of the meeting shows how it will be a challenge to figure out what happened because no one had eyes on the site during the mission. The only option for Bravo Team is to reconstruct what happened from everyone's personal statements.
Sonny (A.J. Buckley) knows the truth, but a scene from the next episode shows that he will lie to make sure his team stays out of trouble. Ray Perry (Neil Brown Jr.) will not be happy with Sonny's attitude, but he will not be able to change the latter's mind.
"Seal Team" Season 3, episode 13 is titled "Fog of War." It will air on March 4 at 9 p.m. EST on CBS.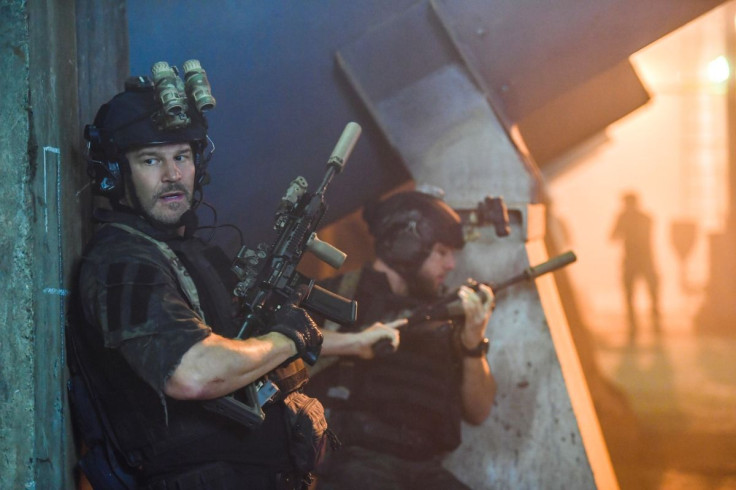 © Copyright IBTimes 2023. All rights reserved.