Sean 'Diddy' Combs Net Worth: How Rich Is Rapper Who's Suing Liquor Giant Diageo?
KEY POINTS
The 53-year-old rapper accused Diageo of discriminatory practices
Diageo denied the allegations, saying it was a "business dispute"
Diddy played a significant role in promoting and marketing Diageo's Ciroc
Rapper and entrepreneur Sean "Diddy" Combs reportedly filed a lawsuit against Diageo, a multinational spirits company, on Wednesday, alleging racism and intentional sabotage of their joint-venture brand.
The 53-year-old rapper accused Diageo of discriminatory practices and deliberately undermining the success of their collaboration. The lawsuit also highlighted the alleged mistreatment and unfair business practices toward Diddy and his brand, the Guardian reported.
The lawsuit, which was filed with the New York Supreme Court, stated Diageo and its executives have "put their feet on the neck of Mr Combs' brands," deliberately hindering the production, distribution, and sales of his brands, particularly Combs Wines and Spirits brands, which include Ciroc vodka and DeLeon tequila.
The rapper's net worth
Sean Combs, formerly known as Puff Daddy, played a significant role in promoting and marketing Diageo's Ciroc, which has become one of the leading vodka brands globally. Through his involvement with Ciroc, Combs has been able to generate substantial revenue and establish himself as a notable figure in the alcohol industry.
According to Forbes, Diddy has an estimated net worth of $90 million.
In November, Combs made headlines with the announcement of his plans to acquire cannabis retail stores and production facilities in New York, Illinois, and Massachusetts from Cresco Labs and Columbia Care. The deal was reportedly valued at $185 million.
Diddy, who had formed his clothing line, Sean John, in 1998, went on to acquire the Enyce brand from Liz Clairborne in 2008.
Diddy suing Diageo
Diddy's lawyers are now seeking a court order "to provide the equal treatment" they say Diageo "contractually promised," adding Combs Wines and Spirits plans to seek "billions of dollars in damages due to Diageo's neglect and breaches" in a separate lawsuit.
"In public, Diageo – a multi-billion dollar, publicly-traded spirits company – proclaims itself a leader in diversity and inclusion," the filing stated, according to the Guardian. However, the claim "is a lie," Combs' lawyers said, stating the company has been "unwilling to treat its Black partners equally – even when explicitly required by contract to do so."
"Cloaking itself in the language of diversity and equality is good for Diageo's business, but it is a lie," reads the lawsuit. "While Diageo may conspicuously include images of its Black partners in advertising materials and press releases, its words only provide the illusion of inclusion."
Meanwhile, Diageo, which owns over 200 alcohol brands including Tanqueray gin and Guinness beer, denied the allegations.
"This is a business dispute, and we are saddened that Mr Combs has chosen to recast this matter as anything other than that," a Diageo spokesperson said in a statement, according to the Guardian. "Our steadfast commitment to diversity within our company and the communities we serve is something we take very seriously. We categorically deny the allegations that have been made and will vigorously defend ourselves in the appropriate forum."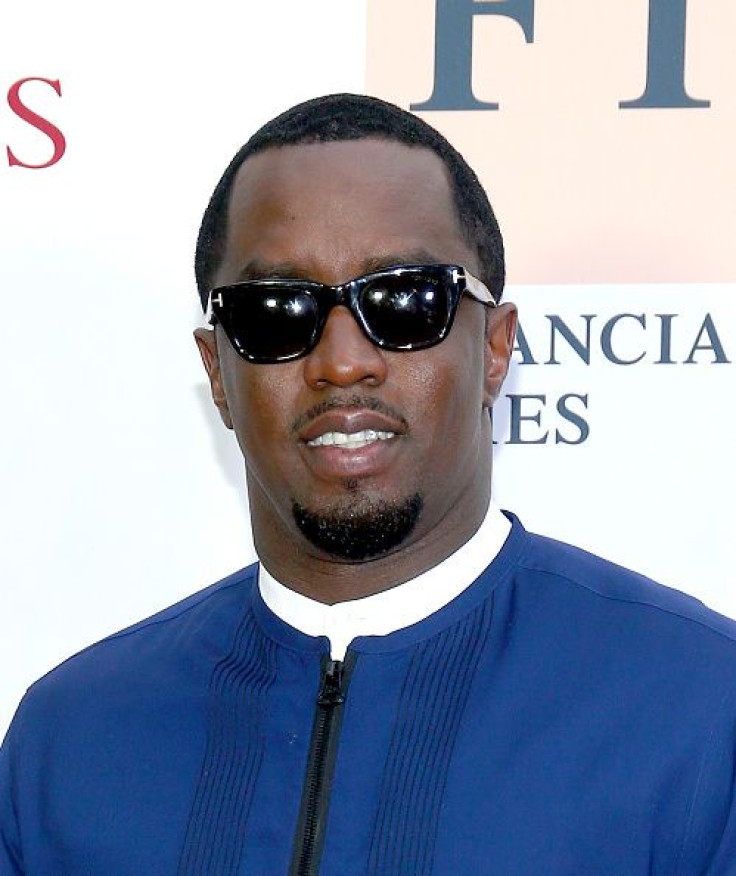 © Copyright IBTimes 2023. All rights reserved.