Sebastian Stan Teases Marvel's 'Falcon And Winter Soldier' Disney+ TV Show
Sebastian Stan just reprised his role as Bucky Barnes/Winter Soldier in "Avengers: Endgame," but it won't be long until he dons the vibranium arm again. He'll suit up for the Disney+ series "Falcon and Winter Soldier," and the actor already has some thoughts on what audiences might see.
"I think it's time for Bucky to go out there and have an identity outside of the circumstances that we've met him through," Stan told audiences at Italy's Jus In Bello fan convention. "I don't know. He might do all kinds of things. He might even go on a date. I don't know. Scary world out there, you know? Apps, things like that. I don't know what he's gonna do. I can't see him really with an iPhone."
However, Stan is sure that the series will focus on Bucky and Falcon/Sam Wilson's (Anthony Mackie) friendship. "I think it's gonna be a lot of dealing with Anthony's character and Anthony himself, which is always another character," the actor teased.
The question about the Disney+ series begins around 26:30 in the video below.
Not much is known about the series, but it has been confirmed that it will be a limited series and will directly connect to the Marvel Cinematic Universe. Malcolm Spellman will reportedly be the showrunner.
While it doesn't sound like Stan has too many "Falcon and Winter Soldier" plot details yet, he knows when he'll start filming the Disney+ TV series. The 36-year-old revealed that cameras start rolling in October.
Conveniently, that'll likely be after "Black Widow" films. The Scarlett Johansson movie, which Marvel Studios still hasn't officially confirmed, is rumored to start filming in June. Stan's Winter Soldier has a long history with Black Widow in the comics, and fans are wondering if the assassins will team up in the Marvel prequel.
However, Stan has another female-led spy movie filming this summer. He'll be in "355" alongside Lupita Nyong'o, Penelope Cruz and Jessica Chastain.
"Falcon and the Winter Soldier" does not have a premiere date yet, but it is expected to debut some time in 2020. Disney+ launches on Nov. 12.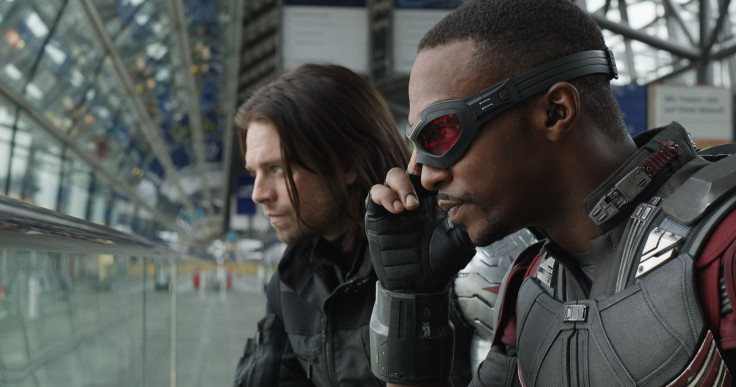 © Copyright IBTimes 2023. All rights reserved.