SEC Chair Backs Giving CFTC Authority To Regulate Bitcoin
The Chairman of the Securities and Exchange Commission has come out in support of Congress providing more authority to the SEC's sister markets regulator, the Commodity Futures Trading Commission (CFTC), to regulate "nonsecurity tokens...and the related intermediaries."
According to a Thursday report by Pensions&Investments, SEC Chairman Gary Gensler said that out of the 10,000 cryptocurrencies that exist today, the majority of them are securities while the token with the biggest share in the market, Bitcoin (BTC), shows more signs of being a commodity than security.
"To the extent the Commodities Future Trading Commission needs greater authorities about those crypto non-security tokens to oversee and regulate them and the related intermediaries, I look forward to working with Congress to achieve that goal," Gensler said at an event hosted by the Practicing Law Institute. "But consistent with maintaining the regulation of crypto security tokens — the thousands of tokens — and the related intermediaries, at the SEC."
Interestingly, the CFTC regulates the derivatives market including futures, swaps, and options. It is unclear if Congress aims to provide the regulatory authority with the power to regulate the spot Bitcoin and Ethereum market, both of which are considered commodities by the crypto industry as they are increasingly decentralized.
In his speech, he once again requested crypto exchanges to register with the SEC and also asked for entrepreneurs to work with the regulatory authority and register their tokens with it.
"Nothing about the crypto markets is incompatible with the securities laws," Gensler said, adding, "Investor protection is just as relevant regardless of the underlying technologies. We're technology-neutral but we're not public policy-neutral."
Gensler also stated that it is crucial for the SEC to maintain "the robust authorities" that it currently has over the securities market while adding that the regulator is ready to work with Congress on crypto regulation.
"Let's ensure that we don't inadvertently undermine securities laws," he added.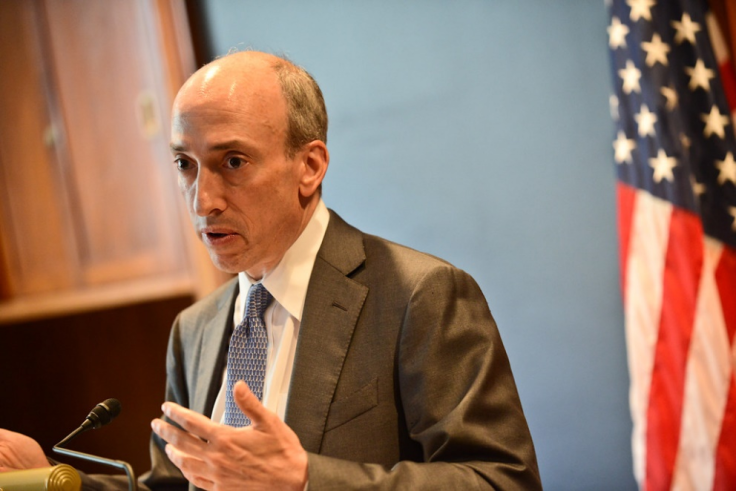 © Copyright IBTimes 2023. All rights reserved.