SEC To Decide On Spot Bitcoin ETF This Week, Grayscale's Victory Increases Approval Odds: Analyst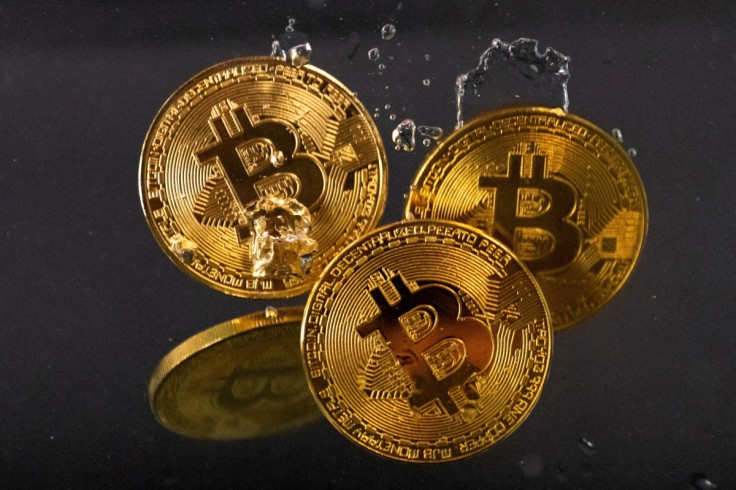 KEY POINTS
The SEC was expected to release its decision on Ark Invest's spot Bitcoin ETF filing earlier this month
However, it initiated a 21-day public comment period for the ARK 21Shares Bitcoin ETF application
As of 4:28 a.m. ET on Wednesday, Bitcoin was trading up at $27,484.64
Even before the federal appeals court ruled in favor of Grayscale Investments on Tuesday, anticipation for the approval of spot Bitcoin ETF applications has been high. Now, with the U.S. Securities and Exchange Commission (SEC) expected to give its decision on Sept. 1 and 2, the crypto community hopes the first spot BTC exchange-traded fund will launch in the country this week, ahead of labor day weekend.
On Tuesday, the federal appeals court sided with Grayscale Investments, which called SEC's denial of the business' application to convert its Grayscale Bitcoin Trust (GBTC) into an exchange-traded fund (ETF) "arbitrary and capricious because the Commission failed to explain its different treatment of similar products."
Now, the major Wall Street regulator is due to respond to Bitwise's filing on Friday, while its response to the applications of BlackRock, Invesco, WisdomTree and VanEck should be out by Saturday, and Valkyrie is set to hear back from the commission on Sept. 4.
The U.S. financial regulator, which can reject, approve, or delay its decision, is expected to respond before and during the weekend, as it aligns with the regulatory requirement to reply to applications within 45 days.
In an interview with Bloomberg this week, Bloomberg ETF analyst James Seyffart said Grayscale's latest court victory "definitely" increases the possibility of a successful outcome for the wave of spot Bitcoin ETF applicants.
The SEC was expected to release its decision on Ark Invest's spot Bitcoin ETF filing earlier this month, but it initiated a 21-day public comment period for the ARK 21Shares Bitcoin ETF application.
"The Commission is publishing this notice and order to solicit comments on the proposed rule change, as modified by Amendment No. 3, from interested persons and to institute proceedings pursuant to Section 19(b)(2)(B) of the Act 6 to determine whether to approve or disapprove the proposed rule change, as modified by Amendment No. 3," the SEC said at the time.
As of 4:28 a.m. ET on Wednesday, Bitcoin, the world's first-ever crypto asset was trading up at $27,484.64 with a 24-hour trading volume up by 182.67% at $31 billion, representing a 5.78% increase in the last 24 hours and a 5.4% gain over the past seven days.
Based on the latest data from CoinMarketCap, BTC's total circulating supply stands at 19.47 million BTC, with its value up by 5.56% at a $535.16 billion market cap.
© Copyright IBTimes 2023. All rights reserved.