Selena Gomez, Cara Delevingne Dating Rumors: Women Raise Questions Following St. Tropez Vacation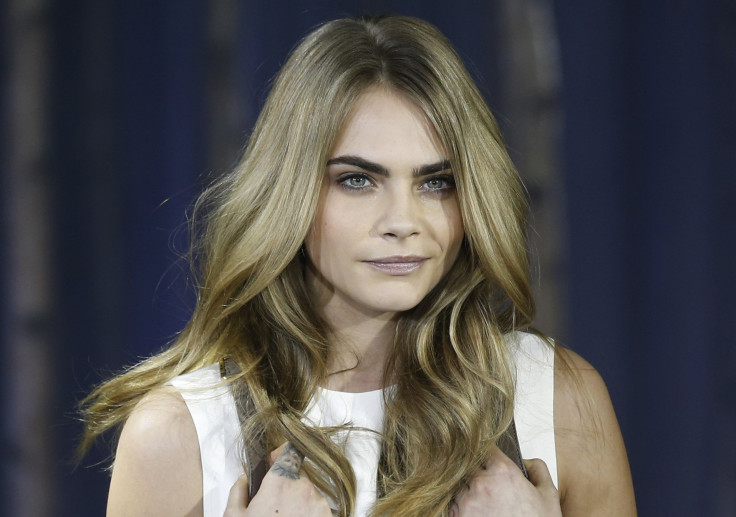 Singer/actress Selena Gomez and model Cara Delevingne are sparking rumors that they are more than just friends, after spending time together in St. Tropez for Gomez's 22nd birthday. While vacationing on a yacht, the two looked quite comfortable together, spending time in the water and sunbathing, then sharing a shower. Joining them on the yacht was Tommy Chiabre, who used to date actress Jessica Szohr.
If the two are more than friends, it will not be Delevingne's first time in a relationship with a woman. The model dated actress Michelle Rodriguez in February. The 35-year-old Rodriguez allegedly wanted to start a family with the young supermodel, who is 14 years her junior.
"Cara might be younger than her, but she honestly thinks this is 'the one.' Just before she met Cara, she was talking about wanting a family within the next couple of years. She really wants a baby and wants one soo, and now that she has found Cara, she thinks this could finally be the time to chase that dream," a friend of the actress tells DailyMail.
A month after Delevingne and Rodriguez were spotted looking quite cozy at a Knicks game in New York, reports confirmed that they were an item. Their courtside kisses and photo-snapping made headlines, and they were seen out in public together several times after that.
By July, however, the romance was over, and Rodriguez was seen in Italy kissing Zac Efron. Gomez previously dated Justin Bieber, but they split last year after Bieber allegedly cheated on her.
© Copyright IBTimes 2023. All rights reserved.