Selena Gomez Updates Instagram, Twitter Profile Pics As Rumors Of The Weeknd Dating Singer's Look-A-Like Surface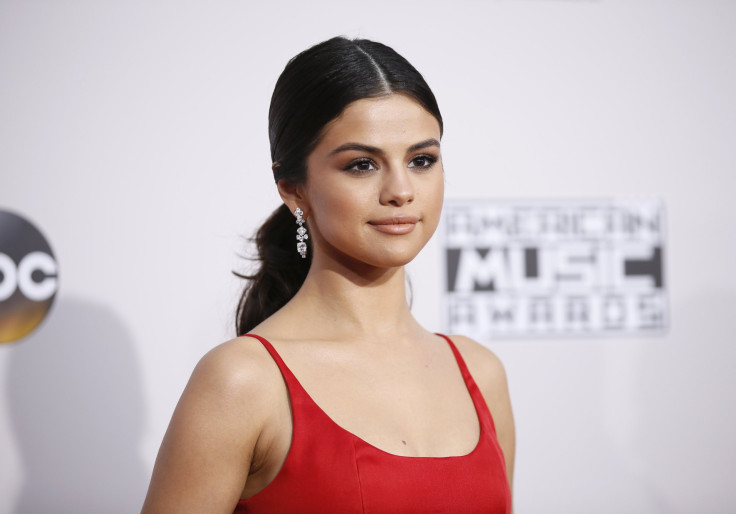 Selena Gomez is one of the most followed showbiz personalities on social media, and this is why millions of fans went crazy when she updated her Instagram, Facebook and Twitter.
Since taking a break from the entertainment scene, she has also become less active on the internet. She even once said couldn't stand social media. But it didn't stop her fans from hoping that one day she'll be back online. According to Teen Vogue, fans recently lost it when the 24-year-old "Hands to Myself" singer changed her Instagram, Facebook and Twitter accounts' profile pictures.
Gomez updated her Instagram, Facebook and Twitter with a "dark, closely cropped" image, which showed just half of her face. Both her cover photos, on the other hand, were changed into plain black backgrounds.
The former Disney child star has yet to comment on the noticeable changes she made on her social media accounts. Stylist Christian Classen, however, shared another version of it on his own Instagram account.
Gomez is not only promoting her new music, but she also has a new Netflix series, titled "13 Reasons Why," for which she serves as executive producer.
As for her love life status, Gomez's rumored boyfriend, The Weeknd, was recently spotted having dinner with the "Kill Em with Kindness" singer's look-a-like, New York Daily News reported. The incident, however, was not something Gomez should worry about as the brunette beauty The Weeknd had dinner with at Cecconi's restaurant was his manager Wassim Salibi's wife, Rima Fakih. As per TMZ, the "Starboy" hitmaker has been very close to Salibi and his wife. He even performed during the couple's May wedding and celebrated the birth of their son earlier this month.
What are your thoughts on Gomez's social media changes? Feel free to comment below.
© Copyright IBTimes 2023. All rights reserved.