Sennheiser AMBEO Smart Headset Review: The Headphones For The Videographer In You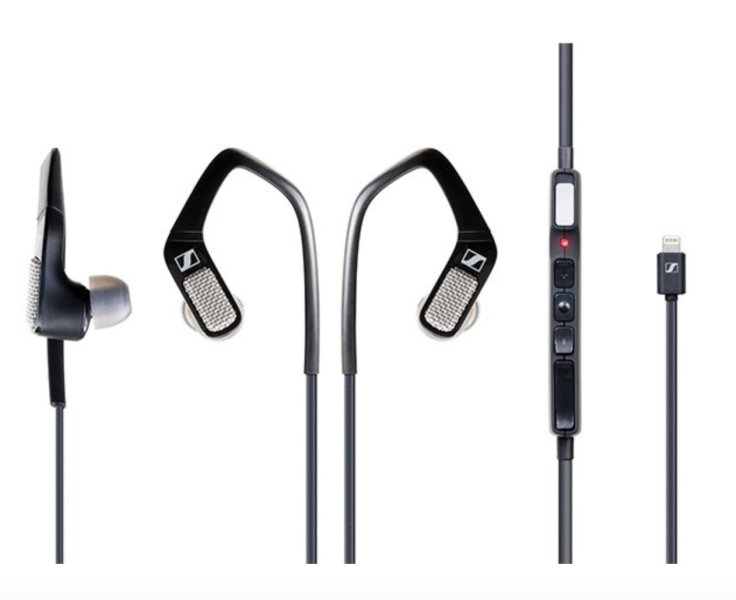 There's a reason your smartphone has a better camera than the digital camera you had 10 years ago, everyone has become a photographer. Taking pictures of your food, your face and whatever cool thing you're doing that day has become necessary to catalog. But now users and social media sites are wanting you to record your life in moving pictures. While the cameras and image quality on your iPhone X or Galaxy Note 8 are ready to pivot to video, your audio may not.
Enter the Sennheiser AMBEO Smart Headset. These lightweight, in-ear headphones don't just enhance the volume or the bass, they bring an immersive 3D audio experience to your videos to make you feel like you're in whatever environment the video was shot. In the middle of subway? With the headphones' built-in microphone, you'll hear the gossiping co-workers, performers and the screeching of the train as if you're crammed into a 7 train during rush hour.
The setup was super easy, as in you don't have to do almost anything other than plugging the AMBEO smart headset into your iPhone. You don't have to pair it with your phone, there is no charging required, simply connect to your iPhone and start recording. I shot a video in our office with people typing and holding conversations in the background. What seemed to me an innocuous setting and scene for a video turned remarkable. As I replayed the video on my phone the audio was so realistic I had to take off the headphones to make sure the conversations I was hearing were from the recording and not happening in real-time.
My coworkers who listened to the video had the same reaction. We weren't just watching a video -- we were in the video. The headphones can create this reality by bypassing your iPhone's built-in microphone to record with its 3D audio technology.
One of the great aspects of recording video with these headphones is that the sound and depth quality remains even when you watch/listen to the video with another set of headphones. The AMBEO smart headset, while meant to enhance the audio recording, are also a great pair of headphones to listen to music, binge Netflix or watch your favorite viral video. The bass is deep but clear, and the headphones are equipped with one of my favorite technologies, noise cancellation. Working in a coffee shop or in a rowdy newsroom, this technology is necessary for me and the AMBEO smart headset really helps silence the outside world.
The AMBEO Smart Headset has power and volume control directly on the headphones for easy access. The earpieces are compatible with all iOS devices. But, sorry Samsung and Google fans, the headset does not work with Android smartphones. However, Sennheiser said the headphones will be available for Android "at a later date." The Sennheiser AMBEO smart headset, which comes in black or white, was introduced earlier this year and retails at $299.
Nearly $300 is a lot to spend on earpieces but the Sennheiser AMBEO 3D headset makes it easy to justify splurging on headphones. If you're someone who goes live on Facebook, snaps video to your friends daily or adds Instagram stories while you gallivant about town, this is a worth investment. While those who take videography seriously will love the AMBEO Smart Headset, even the most novice of photographers can produce videos with sound that can finally match the picture quality of your $1,000 iPhone.
© Copyright IBTimes 2023. All rights reserved.
FOLLOW MORE IBT NEWS ON THE BELOW CHANNELS