Sennheiser MOMENTUM True Wireless 3 Hands-on Review: True Wireless for Audiophiles
This article uses affiliate links, which means if you purchase products through these links, we may earn a commission. Click here to see our
T&C
. For licensing please click
here
.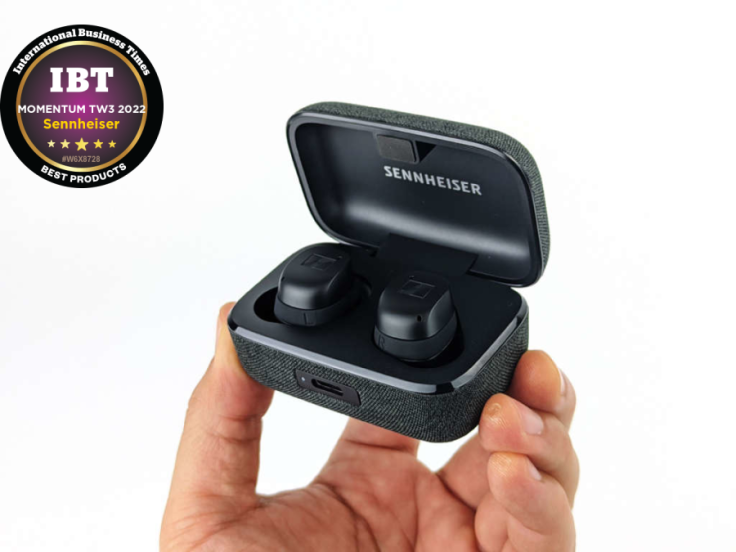 It has been over two years since we put the MOMENTUM True Wireless 2 through their paces, which impressed us with a sound quality that was way ahead of its competitors on the market. But in our experience it did suffer from some immature design as a TWS system in features like connection stability and battery life.
A little over two years later, Sennheiser finally released the next generation of MOMENTUM True Wireless earbuds, carrying the flagship position in its TWS earbud lineup. After a much more successful TWS earphone design with the CX 400BT True Wireless, the legacy German audio maker is back with its new TOTL wireless earbuds. Will the MOMENTUM True Wireless 3 set a new standard of what is possible with TWS earphone sound quality? Let's dive in to find out.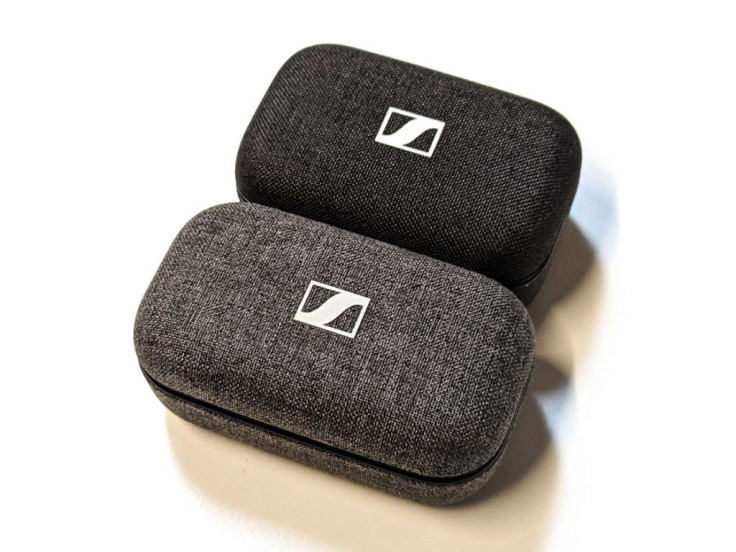 Charging Case that's Better, not Bigger
Sennheiser brought back the fabric-covered charging case with the MOMENTUM TW3, which is a nice break from the shiny plastic cases that are oh-so-common for wireless earbuds. It's a nice texture to palm, and for those who worry about the case getting dirty, the darker gray tone of the case is forgiving and won't stain easily.
The depth and height of the MTW3 case is essentially identical to the MTW2, but it's about 1/3" narrower in width. The smaller dimension won't make much of a difference in day-to-day use, but it's a welcomed improvement nonetheless, especially when it comes with richer features.
The MOMENTUM TW3 charging case's most significant improvement is its ability to wireless charge, which is becoming more and more common for TWS earbud cases. Being able to simply prop it down at a charging base and watch the status LED (now located in the front for better visibility) provides noticeably greater convenience.
Sennheiser also quietly increased its battery capacity to the highest in its TWS lineup, from 400-600 mAh of the MTW2 and CX400 BT to 850-950 mAh in the case.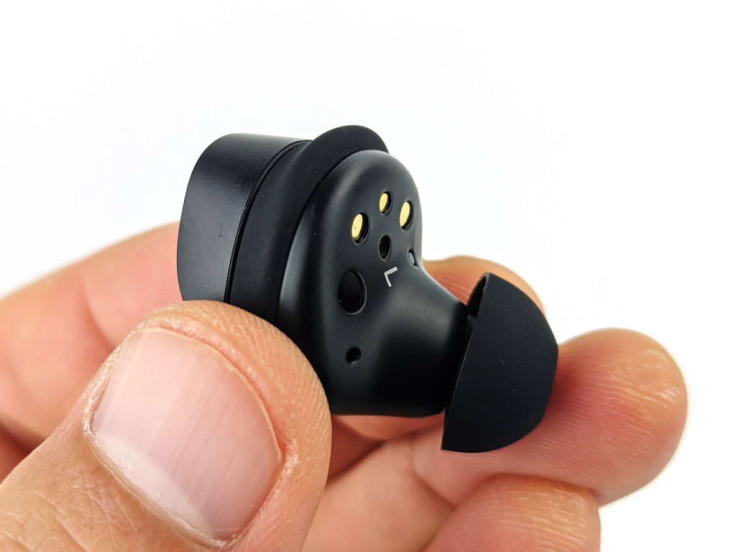 New Fitting System: with Fins
The profile of the MOMENTUM TW3 earbuds is quite different from its predecessor the TW2s, and takes more of the shape of the CX 400 BT. The rounded cubic shell of the earbuds provides a good angular profile for both holding the earbuds between the fingertips, as well as creating a good secure fit in the ears.
The MOMENTUM TW3 provides an even better fit by introducing an additional ring of rubber fin. Depending on the shape and size of a user's outer ear, a different sized ring can be used to create a stronger wedge between the earbud and the ear. Personally my ears are on the larger side, so the larger silicone tip and fin was my fit of choice. Short of using a large earhook, Sennheiser's solution provides a secure fit without a large footprint, and the hold in my ear is enough to take them for a run.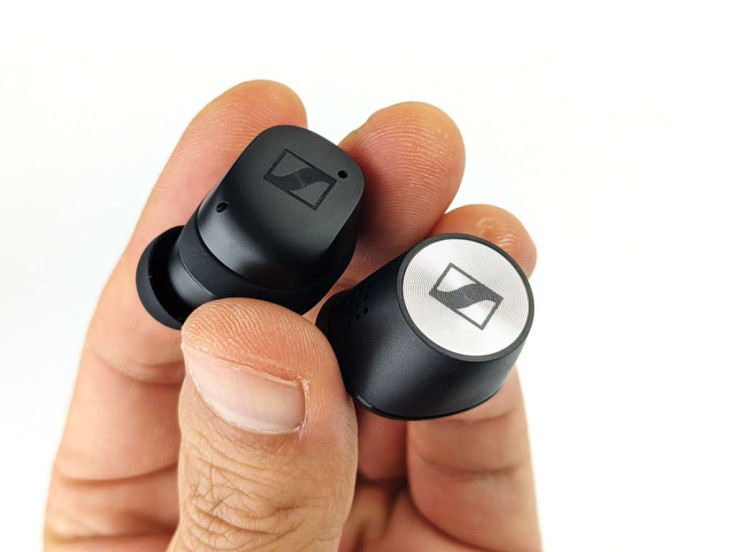 Audiophile Listening Experience
Usually, it's almost unfair to do critical listening on True Wireless earbuds due to the inferior nature of wireless connections. But in the case of the MOMENTUM TW3 we have an exception, as Sennheiser's flagship wireless earbuds ever since the MTW2 have set itself apart in its sound quality compared with others in the market.
Just like the flagship audiophile earphones from Sennheiser, the German company does not resort to exotic transducers, but sticks to their guns by staying with traditional dynamic drivers. As the company has proved with the IE900 and IE600 though, it's TrueResponse transducer is more than capable to match other audiophile earphones. Will the driver technology translate well to the wireless MOMENTUM TW3?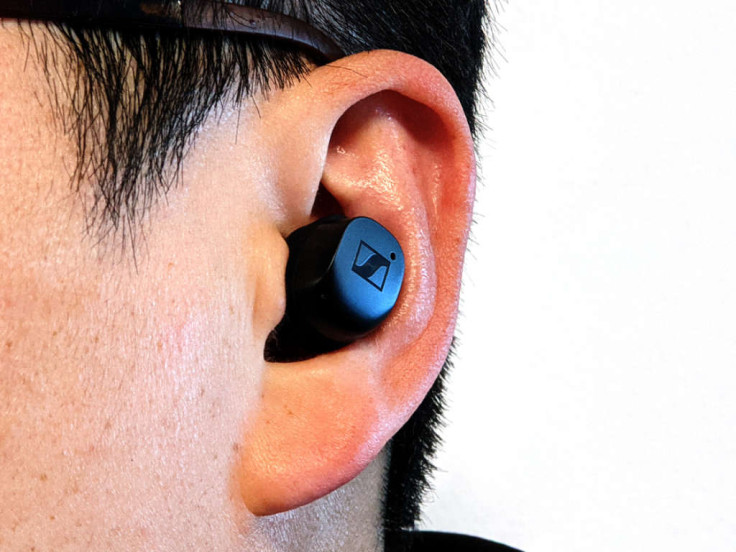 First of all, the MTW3 clearly carries the same Sennheiser signature sound as its predecessors. The emphasis is on clarity, especially in the higher ranges. Across the spectrum however, compared with the MTW2, the third generation MOMENTUM actually went for a more neutral sound just like the recently released IE600, rather than for a boosted treble and bass Harman profile.
Soundstaging is another area where the MOMENTUM TW3's wireless connectivity handicap seems virtually nonexistent. Whereas for most true wireless earbuds sounds fine in terms of frequency response, their presentation is usually flat and unengaging. The MTW3 staging in contrast sounds more like a pair of well tuned IEMs, with great holographic imaging that reaches to the right and left-most extremities, as well as great instrument separation. As mentioned earlier in this section, these are True Wireless earbuds that you can do critical listening on.
The tuning of the MTW3 makes them a pair of versatile earphones that suit most music I paired it with. But because of its amazing soundstaging, multi-instrument music with a wide presentation shines the most on them. There is some jazz music that I would normally not use wireless earbuds to listen to that sounds amazing on these buds.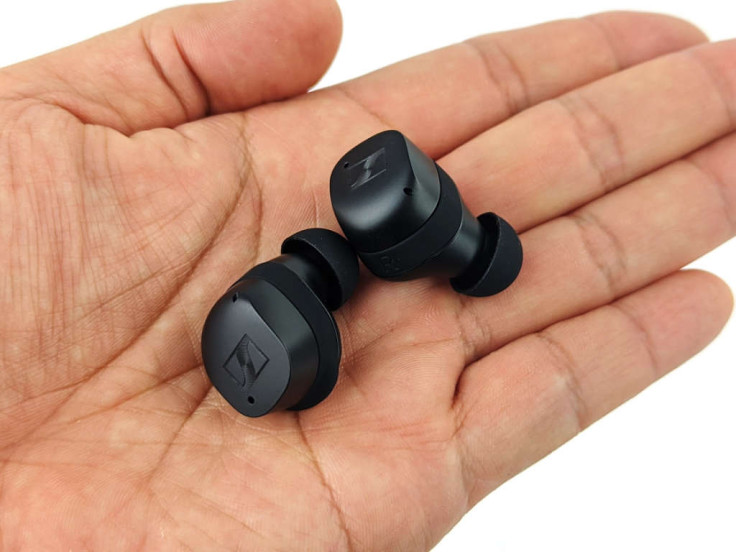 Active Noise Canceling Performance
One of the key features for wireless earbuds these days is its ANC performance, as these would mostly be used as your 'move around' buds. This is where I feel the performance of the MTW3 is not as stellar as its other features. That's not to say it's bad, but compared to the best performing ANC earbuds out there, it's less aggressive in canceling out environment sounds.
What the ANC does do well is minimizing distortion in the sound quality, which by now must be obvious to anyone reading this review is Sennheiser's top priority with the MOMENTUM TW3.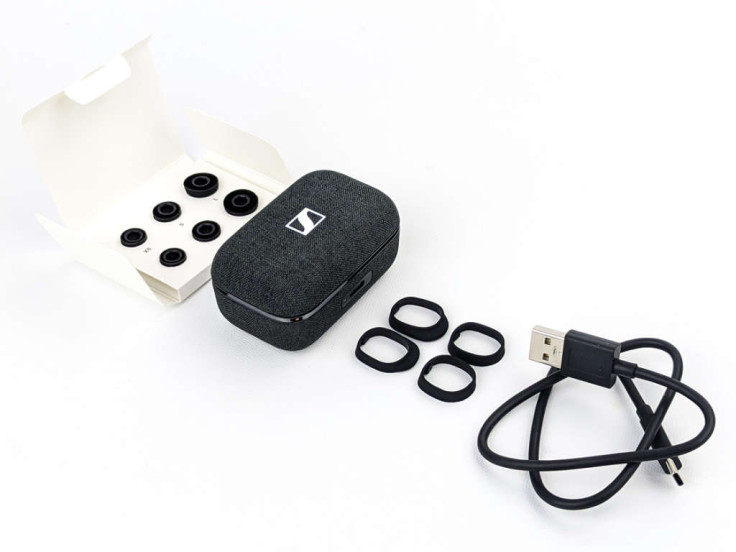 Final Verdict
Overall, the Sennheiser MOMENTUM TW3 is a much better True Wireless earbuds than its predecessor. Important features like connection stability have improved, as has fit and battery life, while the sound performance continues to dominate compared to competitions.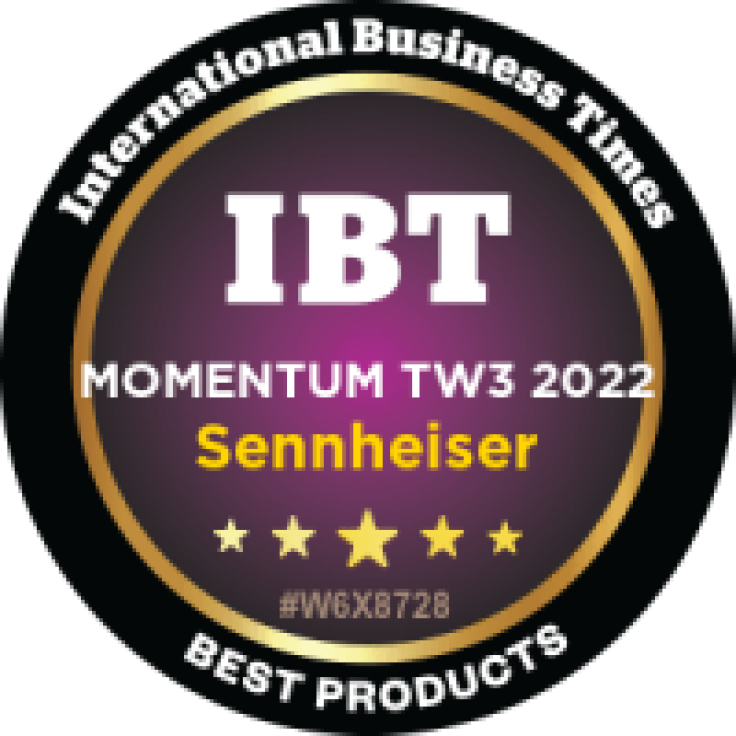 If the best sound quality is on the top of your feature list for True Wireless earbuds, or if you wish to leave your audiophile earphones at home while on the road, the Sennheiser MOMENTUM TW3 would be the earphones to get. For its amazing sound performance, build quality, fit and design, we award the MOMENTUM TW3 with the IBTimes Best Product badge.
Sam is a production engineer turned tech writer who specializes in seeking out gadgets that enhances productivity while still looking sharp. This is a contribution to an ongoing IBTimes review series on EDC tech gadgets.
© Copyright IBTimes 2022. All rights reserved.
FOLLOW MORE IBT NEWS ON THE BELOW CHANNELS