Is A Sequel To 'The Last Starfighter' Coming? Major Update
"The Last Starfighter" remains a major cult favorite amongst science-fiction and 1980s movie fans. Now, these fans have something huge to look forward to as a sequel appears to be in development after three decades.
Responding to resurgence of interest in a batch of concept art he shared last year, writer Gary Whitta ("Rogue One") confirmed that he is in fact developing a follow-up to the 1984 favorite with original writer, Jonathan Beteul.
Beyond the concept art Whitta shared, nothing is yet known about the film, including how it will relate to the original story and whether or not it will feature any of the original cast.
Directed by Nick Castle, "The Last Starfighter" followed Alex Rogan (Lance Guest), a small-town teenager who becomes a fighter pilot trainee in an intergalactic conflict after besting a local arcade game. The game, also known as "The Last Starfighter," turns out to be a recruiting tool for an alien military.
The film's influence on the sci-fi landscape has been significant, both in its extensive use of early computer-generated special-effects and its creative storytelling. Its "video games as recruiting tool" plot point can still be found in recent releases, like Hulu's "Future Man" and Ernest Cline's novel "Armada," which is also due to receive of film adaptation.
Whitta has worked extensively in genre film over the last decade, having penned the scripts for "The Book of Eli" and "After Earth," and notably working on an early draft of "Rogue One: A Star Wars Story." He is also currently working on a film adaptation of Hugh Howey's novel, "Wool" and a biopic of British stage magician Jasper Maskelyne, who employed massive illusions and deceptions to aide the Allies in WWII.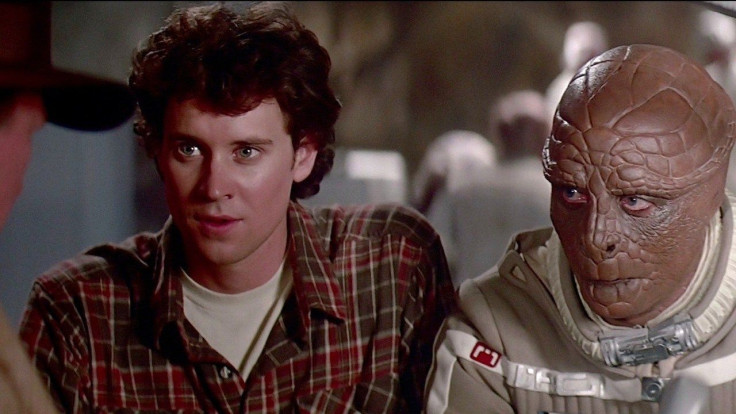 © Copyright IBTimes 2023. All rights reserved.