'Serena' Co-Stars Jennifer Lawrence, Bradley Cooper Reveal Their Secret To Surviving 'Awkward' Sex Scenes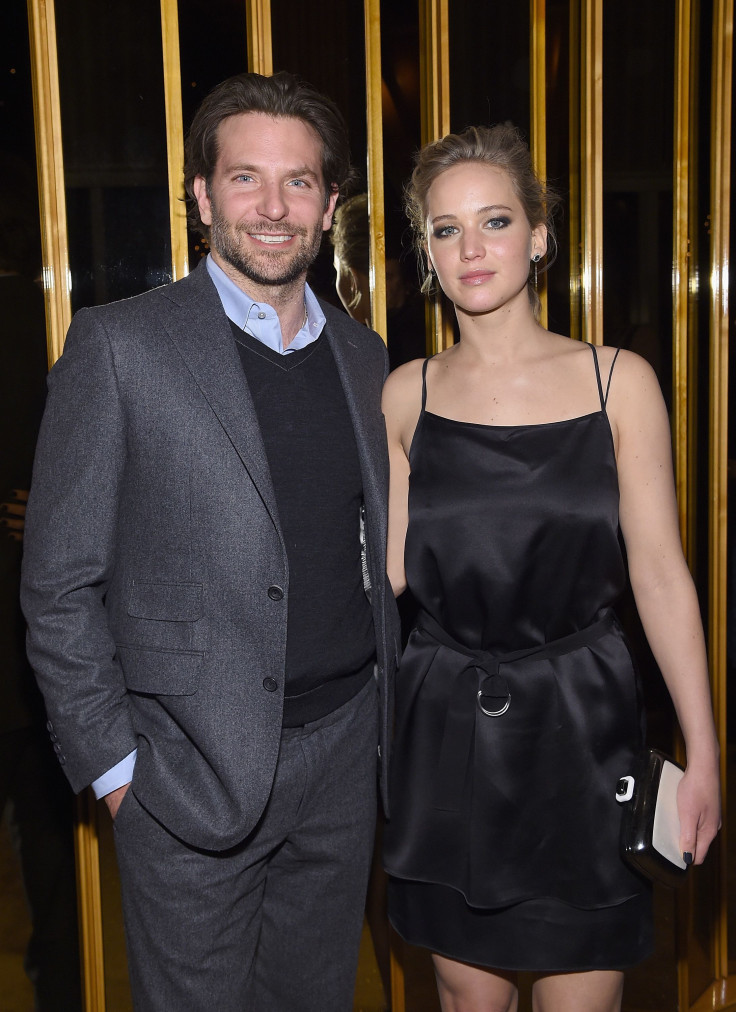 There's no denying that Bradley Cooper and Jennifer Lawrence have an unrivaled amount of on-screen chemistry. Still, the pair, who have played lovers in previous films, say there is nothing sexy about shooting sex scenes. ET caught up with Cooper and Lawrence during the New York premiere of their upcoming film, "Serena," where they revealed their secret to powering through the awkward moments.
Lawrence claimed that being friends has made shooting the steamy stuff slightly less awkward, saying, "I guess it's more comfortable than not knowing the other person?" Still, she finds romantic scenes to be "just awkward." Cooper added that he finds it to be unpredictable, but laughter helps.
"You never know how it's going to be," he shared. "But for us, we laughed most of the time."
Lawrence and Cooper signed on to do "Serena" after working together on "Silver Linings Playbook" in 2012. The 24-year-old had already committed to the female lead in the film, but the part of her male counterpart remained open. During their appearance on the red carpet, the "Hunger Games" star joked that she "forced him" to go for the role. Cooper told Us Weekly he quickly seized the opportunity and filming began shortly after wrapping production on "Silver Linings."
"Honestly, it's just happenstance," Cooper, 40, told Us of working with Lawrence so often. "We both got cast in 'Silver Linings,' and she was going to this other movie and the role was open and so that worked out."
After working together on several films, both have come to respect the other's mastery of their craft. Though Cooper is older and has been in Hollywood longer, he told Us he has developed an admiration for Lawrence and continues to learn from her each time they work together.
"I respect her so much as a professional, as an actor and I think she's the best there is," Cooper said of his co-star. "I just learn from her. You always want to work with people who are better than you."
Although the pair call one another their work spouses, they insisted there is nothing sexual in nature about their relationship off camera. Until recently the "American Sniper" actor was in a committed relationship with British model Suki Waterhouse. The two called it off earlier this month after two years together. Lawrence, on the other hand, is rumored to be involved in an on-again, off-again relationship with "Coldplay" front man Chris Martin.
"Serena," which originally opened on VOD and iTunes Feb. 26, is slated to be released in select theaters March 27.
© Copyright IBTimes 2023. All rights reserved.