Seth MacFarlane Will Never Host Oscars Awards Again, Says 'No Way'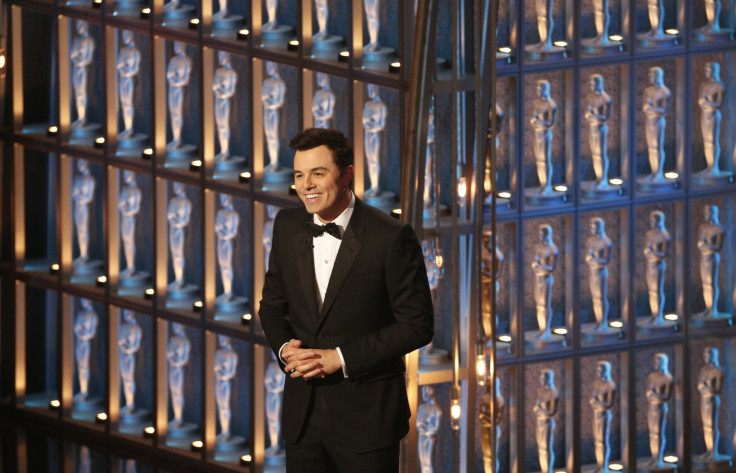 The Oscars had the biggest audience in three years, but host Seth MacFarlane said he will never do the awards show again.
When asked on Twitter if he would host the Oscars again, MacFarlane replied, "No way. Lotta fun to have done it, though [sic]."
The Oscars, which took place Sunday night on ABC, was watched by 40.3 million people, compared to the telecast's audience of 39.3 million viewers last year.
MacFarlane, who is known mainly for creating the hit comedy "Family Guy" and co-creating "American Dad," was heavily criticized by the media after hosting the Oscars, even with the increased ratings.
"Awash in self-indulgence, neither he nor his 3-hour-and-35-minute show ever seemed to hit a comfortable, confident stride, which is a shame, because the broadcast had a lot of entertainment to offer," read a review by USA Today.
Prior to the Oscars, MacFarlane admitted that hosting was very different than anything else he has done in his career.
"I've enjoyed the writing process. It's really a very different type of production than I've been involved with in the past and it's such an extensive amount of time, and putting it together and having it feel like it has a shape and a consistency has really been a challenge," he told the Associated Press.
During the awards show, MacFarlane joked about everything from Abraham Lincoln getting shot to actresses' breasts to Rihanna and Chris Brown watching "Django Unchained" on their date night.
Most of his jokes received gasps rather than laughs, and incited numerous twitter reactions.
"That John Wilkes Booth joke appalling. Don't think any jokes around Lincoln's death unfathomable, but that one was ugly," tweeted NPR host Scott Simon.
"After hearing bits of Seth MacFarlane #Oscars hosting on @npr, glad I missed it. The Rihanna/Chris Brown joke make me abhor him even more," wrote feminist coach Elizabeth Johnson.
While MacFarlane will not be hosting another Oscars awards event, he certainly put on a memorable show.
© Copyright IBTimes 2023. All rights reserved.