'Shadow Of The Colossus' Remastered Version Has Photo Mode
The upcoming remaster of "Shadow of the Colossus" for the PlayStation 4 console is launching with a Photo Mode feature. This is what Bluepoint Games, the one responsible for the remake of the 2005 title, announced in a new blog post.
On Tuesday, Bluepoint art director Mark Skelton took to the PlayStation Blog to reveal that the 2018 remaster of "Shadow of the Colossus" will allow players to take photos of the game's breathtaking landscapes and vistas.
"As we rebuilt the visuals for the game from the ground up (literally), one of the things we decided we had to include was a Photo Mode," Skelton said. "We found ourselves spending more and more time with Photo Mode as the system took shape, grabbing photos we thought captured moments that were unique and awe-inspiring."
Skelton also said that what makes "Shadow of the Colossus" Photo Mode stand out is its "power and flexibility." This is because the developer has decided to bring an entire photo adjustment suite into the action-adventure game. Therefore, players can adjust the color balancing of the shadows, midtones and highlights when they capture the game's beautiful landscapes. They even have control over the depth of field of the images.
The art director also noted that players will find it very easy to control the camera of the Photo Mode. "Being able to switch the camera from the player to the horse offers up a ton of possibilities … The amount of different looks you can achieve is limitless. To top it off, being able to rotate the camera 90 degrees either way to generate portrait images means that lots of photos will be used as cell phone wallpapers," Skelton explained.
In October 2017, Sony announced that the "Shadow of the Colossus" remake is coming to the PS4 on Feb. 6, 2018. The remaster is being developed by Bluepoint Games, who also handled "The Ico & Shadow of the Colossus" HD remaster for the PS3 way back in 2011, as pointed out by IGN.
The original game was developed by SIE Japan Studio and Team Ico and was published by Sony Computer Entertainment exclusively for the PS2. The game focuses on a young man named Wander who enters a forbidden land that has sixteen massive beings called colossi. In order to bring back a girl named Mono, Wander must travel across the forbidden land on horseback and defeat all of the colossi.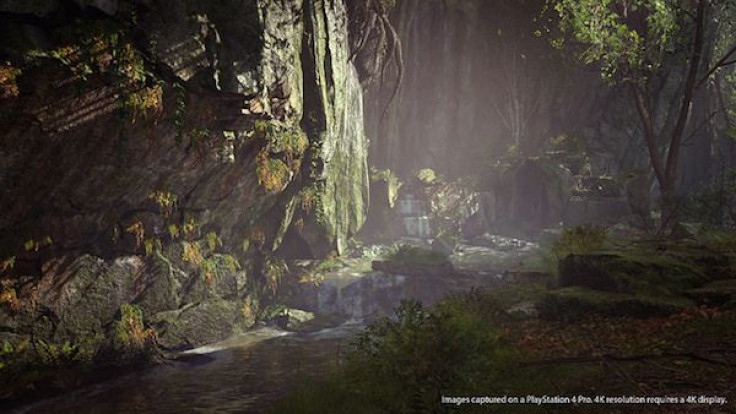 © Copyright IBTimes 2023. All rights reserved.
FOLLOW MORE IBT NEWS ON THE BELOW CHANNELS