'Shameless' Season 10 Premiere Date Moved; When Do Ian And Mickey Return?
"Shameless" Season 10 is not premiering as early as expected in November. Showtime announced that the dramedy's return has been pushed back a week.
Now, "Shameless" Season 10 premieres Sunday, Nov. 10 at 9 p.m. EDT on Showtime. That's more than enough time for people to wrap up their Halloween parties before tuning in for the new season.
A new trailer, seen above, reveals the upcoming struggles for the Gallaghers. Ian (Cameron Monaghan) will be back full time along with his love Mickey (Noel Fisher). However, they aren't exactly honeymooning in prison. It seems confined space has left the two a little sick of each other, and they'll have to find a way to deal with that behind bars.
The trailer makes it look like they might break up, but don't expect it to be over that quickly. Actor Cameron Monaghan agreed to return to "Shameless" if they brought back the Gallavich storyline, so that means that there will likely be plenty of romantic drama for the inmates.
"Like any romantic relationship, you need a healthy level of distance and separation, and that's something not afforded to them," Monaghan told Entertainment Weekly. "They're in a challenging place and trying to work through their issues. Now, the way that people work through their issues on Shameless tends to be pretty volatile. I won't exactly say how they work on solving them, but I will say it involves shivs and stabbings."
Elsewhere in the trailer, Lip (Jeremy Allen White) is a new parent while it looks like Carl (Ethan Cutkowsky) is trying to avoid getting anyone pregnant.
Meanwhile, Debbie (Emma Kenney) is trying not to be Fiona (Emmy Rossum). She throws Frank's (William H. Macy) laundry back at him, and she's trying to figure out how to wisely spend the fifty thousand left to her by Fiona.
Of course, it looks like Debbie has also spent some time doing a little shopping for herself. Yet, Debbie's big mistake, it seems, is letting Frank know that she has money. He'll do anything he can to get cash he didn't earn, and Fiona and Debbie's money is no different.
"Shameless" returns to Showtime on Nov. 10.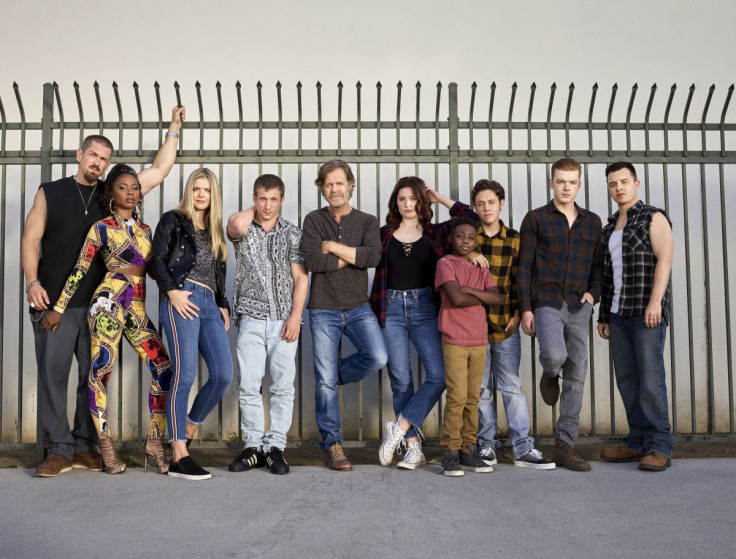 © Copyright IBTimes 2023. All rights reserved.