Netflix Reveals 'Shameless' Season 9 Release Date
Showtime's "Shameless" Season 9 came to an end in March, but some viewers wait for it to hit Netflix every year. Luckily, they won't have to wait much longer.
"Shameless" Season 9 officially has a Netflix release date. Expect all episodes to finally be available for streaming on Tuesday, Sept. 10. The season was extended to 14 episodes, making it a slightly longer binge-watch than usual.
"Shameless" Season 9 features some big goodbyes. It's the final season for Emmy Rossum, who plays family matriarch, Fiona. The actress has previously stated she'd be open to returning eventually, but this is certainly the end of her run as a series regular.
The season also has what appears to be a goodbye to Cameron Monaghan, who plays Ian. However, fans don't have to worry about that. The actor has agreed to return for Season 10 along with Noel Fisher, who plays Mickey. Expect the two to share a big storyline when the series returns to Showtime.
Season 9 also features some great guest stars. "Friends" alum Courteney Cox plays an addict that Lip (Jeremy Allen White) starts to work for while "Wonder Years" star Dan Lauria portrays a local guy who gets pulled into an election. Katey Sagal ("Sons of Anarchy," "Married…With Children") plays Frank's (William H. Macy) latest unstable love interest.
Elsewhere in Season 9, Debbie (Emma Kenney) explores her sexuality, Carl (Ethan Cutkosky) tries to get into West Point and Liam (Christian Isaiah) realizes that his family isn't exactly the most nurturing group.
Showtime is giving "Shameless" fans just enough time to catch up on Season 9 before the new season kicks off. "Shameless" returns to Showtime on Sunday, Nov. 3.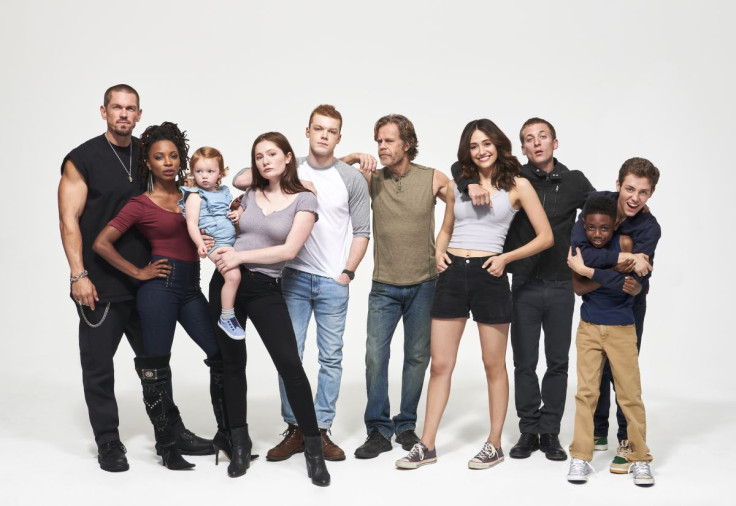 © Copyright IBTimes 2023. All rights reserved.