Shanna Moakler Denies She's Bitter, Jealous Of Travis Barker, Kourtney Kardashian Romance
KEY POINTS
Shanna Moakler is not jealous or bitter about Travis Barker and Kourtney Kardashian's romance because she's in a relationship
The "CBB" star was happy about her stint on the reality show because it gave her a chance to show the public her personality and fun side
Moakler said that her priority is her children, and she has no issues with them appearing on the Kardashians' Hulu reality show
Shanna Moakler got candid about Travis Barker and Kourtney Kardashian's relationship.
Moakler spoke with Entertainment Tonight's Deidre Behar after being eliminated from the "Celebrity Big Brother" house Monday. She opened up about her "epic" experience in the "CBB" house and talked about the Kardashians.
Some felt that Moakler was bitter about Barker and Kourtney's relationship because of her statements on the show. When previously asked if she had heard about their engagement, she insisted that she did not. She also seemingly shaded them, saying they are "very deserving of one another," and she hoped "they get good ratings."
"I think people, because of things that have happened in the press, or comments that I have made, people think that I'm really obsessed with the relationship or I'm bitter or I'm jealous, but I'm really just not," Moakler told ET while addressing the various speculations on how Barker and Kardashian's romance was affecting her.
"I'm in a relationship and I'm really happy, and it's just not something that's centered in my world, and that's why I was so excited for this 'Big Brother' opportunity because I wanted America to see me for who I was, and not necessarily what's pumped out to the masses and the media sometimes," she added.
According to the former Playboy model, her stint in the "Big Brother" house gave her the chance to show the people her true personality and "fun side" because the public only saw the drama about her from the media.
Moakler, who shares two kids with Barker — Landon, 18, and Alabama, 16 — acknowledged that the "Keeping Up WIth the Kardashians" star would be part of their children's lives. She said she was open to the possibility of their children appearing on the Kardashians' Hulu reality series now that they are part of Kourtney's life. However, she "won't be tuning in." She also has no issues if her children find it an opportunity and want to take part in it.
"My children are my first priority and, that's one thing that I think Travis and I do agree on," she explained. "That's probably the only thing we agree on, but our children come first and their happiness. As long as the Kardashians are good to my kids, that's all that matters to me as a mom. As long as they're happy, and that's the key."
When she was still inside the "CBB" house, Moakler got close with Khloe Kardashian's ex-husband, Lamar Odom. According to her, the former athlete "still cares very deeply for Khloe" and she found it sweet.
"He does know that my ex-husband is now engaged to a Kardashian as well, so we did have that sort of connection, but he was just a nice person, and he was a blast to play with," she added.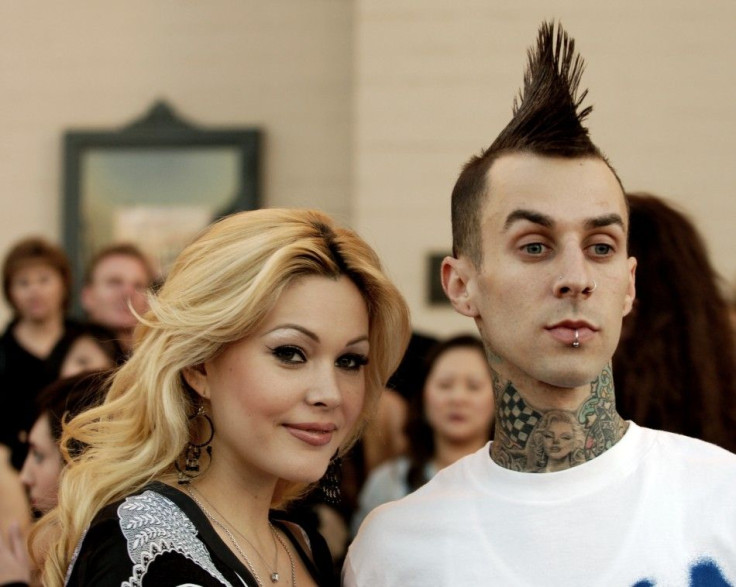 © Copyright IBTimes 2023. All rights reserved.