'Shark Tank' Stars Kevin O'Leary And Kevin Harrington Accused Of Scamming Entrepreneurs
At least 20 people have filed a lawsuit against "Shark Tank" investors Kevin O'Leary and Kevin Harrington for allegedly scamming and manipulating them. The hopeful entrepreneurs who filed the suit claim to have lost hundreds of thousands of dollars due to suspected fraud.
O'Leary, also known as "Mr. Wonderful" and Harrington allegedly worked together to defraud their victims through "fictional executives, false promises of financial success, and even illusions of being on the show 'Shark Tank' itself," according to the court documents obtained by Entertainment Tonight.
The entrepreneurs also allege O'Leary and Harrington used a "predatory fraud scheme to induce investors and entrepreneurs to hire one of two companies, InventureX or Ideazon."
In the suit, the plaintiffs claim O'Leary and Harrington promised to help them raise funds for their businesses if they would invest financial resources into the two companies. The "Shark Tank" investors also allegedly mentioned the prospect of appearing on the show. But once they paid money to the companies endorsed by the two stars, they reportedly got little to nothing in return.
The suit also claims the crowdfunding companies endorsed by the two, InventureX and Ideazon, might be non-existent. Both companies might allegedly just be a front for scamming upstart investors. Harrington allegedly told the entrepreneurs he "is a partner and primary executive of InventureX."
The court documents further reveal the lawsuit is asking both Harrington and O'Leary to pay for damages, economic loss, emotional distress and legal fees. The plaintiffs suing the two stars claim they are just one small faction of hundreds, if not thousands, of people who were scammed by the duo.
Harrington appeared regularly in the first two seasons of "Shark Tank." According to Forbes, he has launched more than 20 business ventures and has been involved in more than a dozen public companies.
O'Leary, on the other hand, has been an investor on the ABC show for 12 seasons. He is also the host of the new CNBC show "Money Court." He made his fortune by founding SoftKey Software Products, which he eventually sold to the Mattel Toy Company for $3.7 billion in 1999.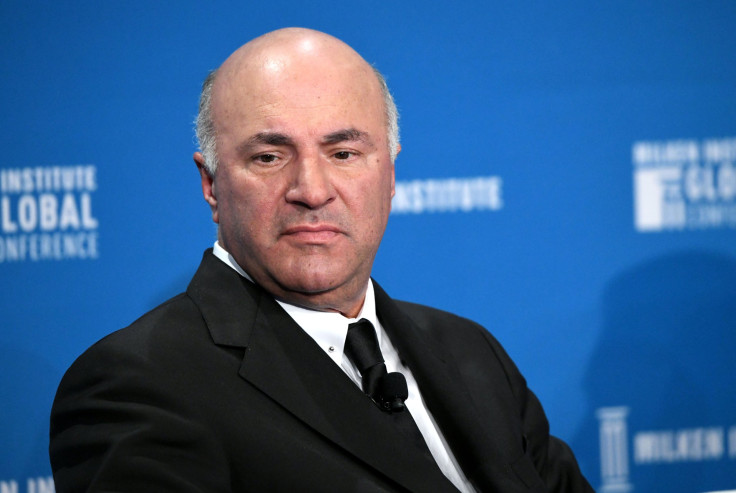 © Copyright IBTimes 2023. All rights reserved.