Shark Week 2018: Sunday Schedule Released; What To Watch July 22
It's the most anticipated week of summer: Shark Week! The Discovery Channel programming event is celebrating its 30th anniversary, and it'll start on July 22 with some jawsome celebrity appearances. See Sunday's Shark Week schedule below:
7 p.m. EDT — "Alien Sharks: Greatest Hits" — This first Shark Week special looks back at biggest, weirdest and most memorable moments of the underwater series, which is produced by Discovery Studios.
8 p.m. EDT — "Bear vs Shark" — Bear Grylls is known for surviving in the wilderness on "Man vs. Wild," but now the Irish adventurer is diving into Shark Week with this Electus-produced hour. Discovery Channel says he'll be taking on every challenge: "Chumming from a helicopter? Check. Diving into a feeding frenzy? Check. Human bait? Check!"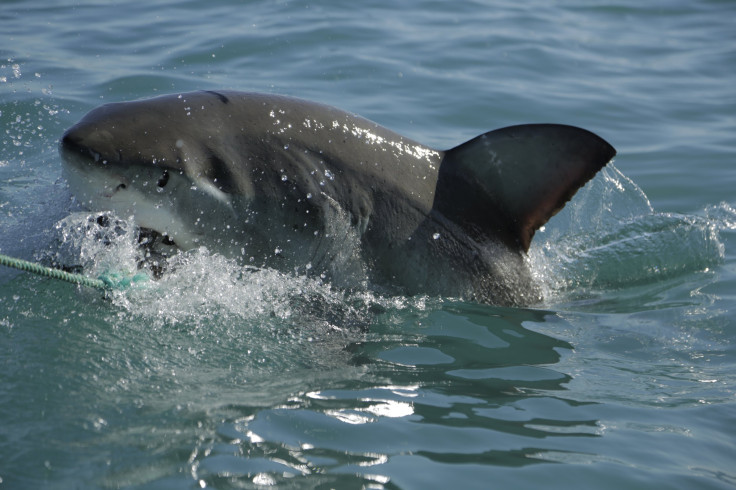 9 p.m. EDT — "Shaq Does Shark Week" — The first night of Shark Week continues to be star-packed with former NBA player Shaquille O'Neal and comedian Rob Riggle. The funnyman, who is also an ex-marine, will help Shaq overcome his fear of sharks. The athlete will train at Atlantis, Paradise Island in The Bahamas before he goes into the water. This special was produced by Anomaly Entertainment and Will Packer Productions.
10 p.m. EDT — "Ronda Rousey Uncaged" — She's an Olympian, UFC Hall of Famer and WWE star. Will Ronda Rousey add shark fighter to that list? The description for the Propagate Content-produced special makes it sound like she might: "Former Navy diver and shark attack survivor, Paul De Gelder, coaches rookie diver Ronda Rousey through three rounds of survival training against heavyweight opponents including deadly Bull Sharks, all building to a historic 'Main Event' where Ronda attempts to step outside the safety of any cage to face the ultimate fighter of the sea — The Mako."
11 p.m. EDT — "Shark After Dark" — Comedian Julian McCullough hosts the after show this week, and he'll be joined by sidekick Bob the Shark. They'll chat with celebrity guests and shark experts after the new Shark Week programs debut each night through Thursday. They'll also give some sneak peeks at what's to come later in the week. Since the show is returning to the live format, expect it to be interactive for fans on social media.
See the Monday night schedule.
© Copyright IBTimes 2023. All rights reserved.