When Is Shark Week 2018? Full Schedule Released By Discovery Channel
It's almost that time of year again. Shark Week will return to the small screen later this month, and Discovery Channel has released the full schedule of upcoming specials.
The TV event kicks off Sunday, July 22 with some star-studded shows, and over 20 new specials will air through July 29. As previously reported, several celebrities will be involved in Shark Week 2018. Shaquille O'Neal, Rhonda Rousey, Guy Fieri and more are all set to appear in specials to help teach viewers about their finned friends. Find out when they'll show up below:
Sunday, July 22
7 p.m. EDT — "Alien Sharks: Greatest Hits" — This special looks back at some of the most fascinating and strangest moments from the last five years of "Alien Sharks."
8 p.m. EDT — "Bear vs Shark" — Bear Grylls takes on sharks.
9 p.m. EDT — "Shaq Does Shark Week" — Shaquille O'Neal is almost ready for Shark Week. He just has to get over his fear of sharks. Comedian Rob Riggle helps him overcome his panic.
10 p.m. EDT — "Ronda Rousey Uncaged" — Olympian and UFC Hall of Famer Ronda Rousey is trained by shark attack survivor Paul De Gelder to survive against deadly opponents. Discovery claims it's "all building to a historic Main Event where Ronda attempts to step outside the safety of any cage to face the ultimate fighter of the sea — The Mako."
Monday, July 23
8 p.m. EDT — "Monster Tag" — Athletes Aaron Rodgers, Lindsey Vonn and Rob Gronkowski learn about the latest satellite research techniques that could help save endangered sharks.
9 p.m. EDT — "Great White Abyss" — Experts go to Great White hotspot Guadalupe Island to find giant sharks.
10 p.m. EDT — "Cuba's Secret Shark Lair" — Now that researchers have more opportunities to go to Cuba, they're investigating sightings of massive sharks. They want to find a Great Hammerhead known as "The Queen" and a Great White called "El Monstruo."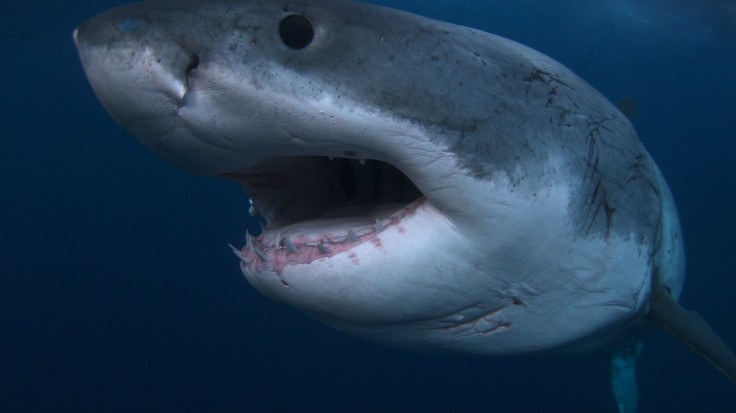 Tuesday, July 24
8 p.m. EDT — "Guy Fieri's Feeding Frenzy" — Chef Guy Fieri and his son, Hunter, are in the Bahamas to experience the food — both for humans and sharks.
9 p.m. EDT — "Laws of Jaws" — Expert divers reenact five terrifying real-life encounters with sharks to determine if human behavior is to blame for the rise in shark attacks.
10 p.m. EDT — "Air Jaws: The Hunted" — Five fully grown Great Whites turned up dead last year after Orca whales ate them alive. A team is trying to figure out which whale did it and if it could happen again.
Wednesday, July 25
8 p.m. EDT — "Air Jaws: Back From The Dead" — Orcas killing sharks in Cape Town have threatened the premise of this special, which shows sharks jumping into the air to kill seals. The filmmakers head to New Zealand to see if they can find more "flying" sharks.
9 p.m. EDT — "Shark Tank Meets Shark Week" — The human Sharks of ABC's "Shark Tank" (Mark Cuban, Barbara Corcoran, Kevin O'Leary and Daymond John) are competing for a $50,000 donation to a nonprofit.
10 p.m. EDT — "SharkCam Stakeout" — Learn about the private lives of Bull and Hammerhead sharks.
Thursday, July 26
8 p.m. EDT — "SharkCam Strikes Back" — Look back at highlights from the last six years of "SharkCam."
9 p.m. EDT — "Sharkwrecked" — Discovery calls this "the most dangerous stunt Shark Week has ever undertaken." Paul de Gelder and James Glancy spend two days in the waters of Cat Island in the Bahamas floating with sharks. They'll go without food, water or sleep, increasing the risk of a shark attack. Safety and medical teams had to be just 300 feet away in case something went wrong.
10 p.m. EDT — "Tiger Shark Invasion" — Investigate how Tiger sharks reset an underwater ecosystem.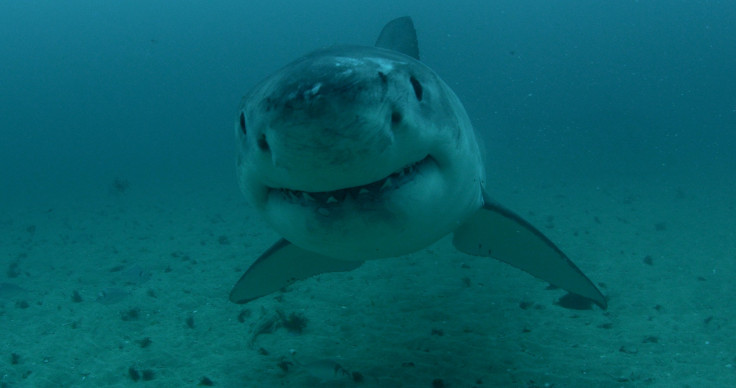 Friday, July 27
8 p.m. EDT — "Megalodon: Fact vs. Fiction" — Learn about the Megalodon, the largest shark that ever existed. This Shark Week special also includes a sneak-peek of the new theatrical movie, "The Meg."
9 p.m. EDT — "Bloodline: Spawn of Jaws" — Researchers go to Montauk, New York, to see if Jaws' bloodline continues.
10 p.m. EDT — "Great White Shark Babies" — Researchers investigate where Great Whites migrate to when they're pregnant. They'll track sharks, use genetics to identify which pups belong to certain mothers and they'll discover a birthing ground that needs to be protected.
Saturday, July 28
9 p.m. EDT — "Return of the Mega Shark" — The search for massive sharks continues in New Zealand.
10 p.m. EDT — "Sharks Gone Wild" — This Shark Week program looks back at all the big shark headlines from the past year, including viral videos and big news stories.
Sunday, July 29
9 p.m. EDT — "Naked and Afraid of Sharks" — "Naked and Afraid" alums Ky Furneaux, Ryan Holt, Chris Fischer, Steven Lee Hall and Eva Rupert are all dropped off on a barren island in the middle of shark-infested waters. They'll have to survive for 14 days, but they'll get some help from a shark expert.
© Copyright IBTimes 2023. All rights reserved.