Sherin Mathews Latest News: Missing Texas Toddler's Cause Of Death Released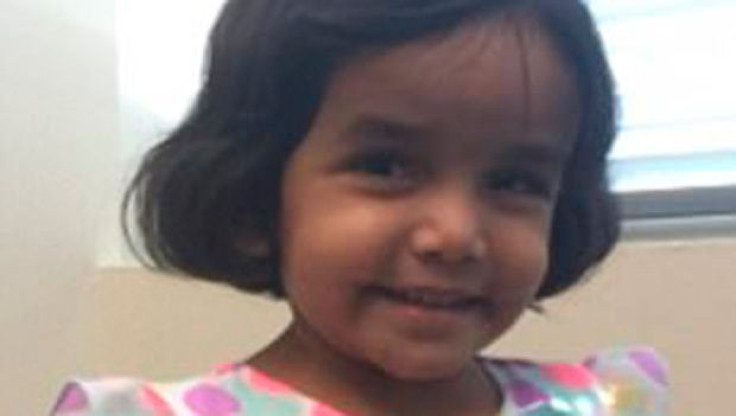 Police released 3-year-old Sherin Mathew's cause of death Wednesday after the missing Texas toddler's body was found in October. An autopsy revealed the little girl died of "homicidal violence," WFAA-TV reported.
Additional details about Sherin's specific injuries were not released, and the autopsy report itself was not released. The report could potentially be made public pending a ruling from the attorney general's office, according to the Dallas Morning News.
Sherin Mathews was reported missing by her adoptive parents in early October. Her father, Wesley Mathews, initially told police he left the girl outside as punishment for not drinking her milk. The 3-year-old's body was found in a culvert two weeks later. After her body was found, Wesley Mathews changed his story, telling police he "physically assisted" the girl in drinking her milk and watched her choke to death before removing her body from the family's home.
Wesley Mathews, 37, was arrested on charges of felony injury to a child. He remained behind bars in Dallas County Jail. The girl's mother, Sini Mathews, was later arrested for child abandonment or endangerment of a child.
"There is nothing in the autopsy results that indicate Sini Mathews had anything to do with the death of Sherin Mathews," attorney Mitch Nolte told WFAA Tuesday.
After Sherin's death, reports surfaced that a pediatrician had told Child Protective Services about signs of abuse to the girl months before. Suzanne Dakil testified that she notified CPS after seeing Sherin had broken bones and other injuries over the course of a few months. CPS Commissioner Hank Whitman said he did not understand how Sherin's case was not better investigated and called the situation "not acceptable."
"It's that big disappointment I have," he told WFAA-TV. "I'm gonna tell you right now, it is my mission, it is my passion that we get better at this."
The Mathews adopted Sherin from an Indian orphanage two years ago. The couple had another biological child whom they lost custody of after Sherin went missing. Both parents were expected to appear in court Wednesday for a CPS hearing regarding the custody of the 4-year-old, according to WFAA.
© Copyright IBTimes 2023. All rights reserved.