Sherri Papini Kidnapping Update: New Photos Of California Mom, Husband Keith Released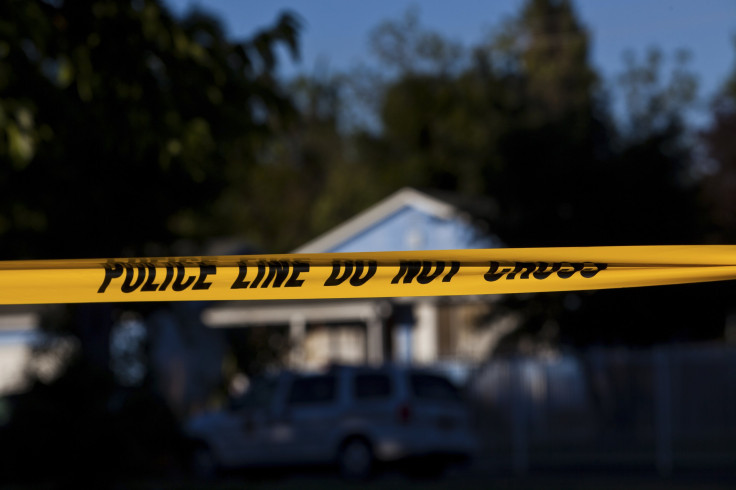 Sherri Papini, the 34-year-old mom of two who police say was kidnapped in November while on a jog, has been caught on camera for the first time since her case went viral last year. The New York Post published exclusive photos Monday of Papini and her family outside a house in Redding, California.
In the pictures, taken Saturday, Papini was wearing a white jacket, hat and hood. The Post noted that its reporter also saw Papini Monday in a car.
Papini made national news when she vanished while running in her neighborhood Nov. 2. Her husband, Keith Papini, became alarmed when stay-at-home mom didn't pick up her kids from day care and alerted local police, who launched a massive search for evidence of the missing woman. She was ultimately discovered on the side of a road Nov. 24 about 140 miles away from her home.
Her husband told reporters her captors "chopped off" her hair, branded her skin and bound her with restraints. Sherri Papini told police she'd been taken by two Hispanic women with a weapon, raising the possibility that she was abducted for sex trafficking.
The case fascinated internet sleuths who tracked down racially offensive blog posts in Sherri Papini's name, investigated a hostage negotiator involved in the case and scrutinized Keith Papini's GoFundMe for her recovery efforts. At first, they had a lot of material to work with — Keith Papini regularly spoke to media outlets, and the police gave frequent updates — but once the missing mom was found, the family vanished from the public eye.
A neighbor said Keith Papini, his wife and their two kids had escaped "way up north" as police continued to work on the case.
Keith Papini told ABC News Dec. 2 his priority was healing.
"You would expect that I want to get these people ... and then your mind goes into a place that it shouldn't and I think most people are doing that," Keith said. "Clearly, I want justice but right now I'm just happy that my wife is back."
© Copyright IBTimes 2023. All rights reserved.
FOLLOW MORE IBT NEWS ON THE BELOW CHANNELS