Sherri Papini Latest Update: 20 Facts About Missing California Mother Case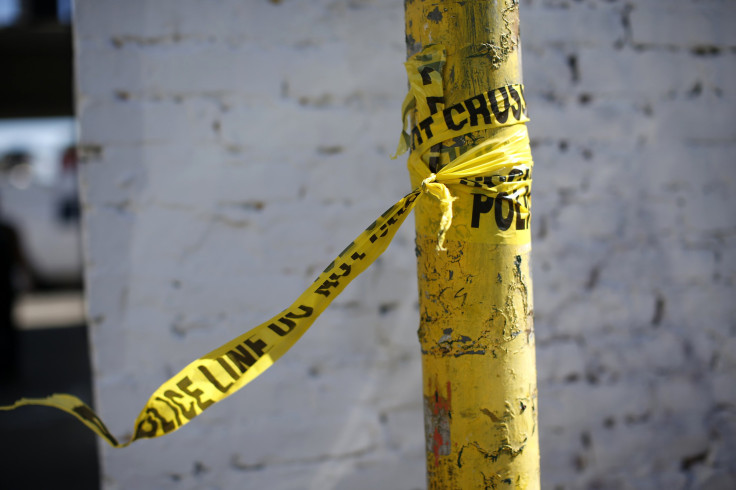 Sherri Papini, a 34-year-old mother, went jogging in her neighborhood on Redding, California, on Nov. 2. When she didn't pick her up her children from daycare that day, her husband know something was very wrong.
More than a month later, the story of the abducted mother who was found tied up on the side of a highway on Thanksgiving Day has captivated the nation. Officials have not named any suspects or motive in the case and it's unclear what exactly happened to Papini during the three weeks she went missing.
With so many questions surrounding the case, here are 20 facts about the missing California mother who has become a national mystery.
1. On the day she went missing, her husband, Keith Papini, said he used the "Find My iPhone" feature on his smart phone to locate his wife's iPhone. He found it about a mile away from the house near their mailbox, along with her headphones and some strands of her blonde hair, Keith Papini said in a series of interviews on the ABC News program "20/20."
2. The family has two children, a 2-year-old daughter, Violet, and a 4-year-old son, Tyler.
3. Kevin Papini works as an audio-video specialist. He has denied that the abduction story is fake. "I understand people want the story, pictures, proof that this was not some sort of hoax, plan to gain money, or some fabricated race war," Keith Papini told Good Morning America. "I do not see a purpose in addressing each preposterous lie."
4. More than 100 people searched for Sherri Papini while she was gone. "People would see me and start crying and give me hugs ... total strangers," Keith Papini said.
5. Keith Papini was a suspect for the first nine days of the investigation. "We were going through investigating hundreds of tips, looking at cellphone data," Shasta County Sheriff Tom Bosenko said.
6. Sherri Papini has an older sister, Sheila Koester, who is seven months pregnant. She helped take care of Keith Papini and his children while her sister was gone.
"I think Keith and I supported each other," she said. "He made sure that I stayed in the house and wasn't traipsing through fields, going through places, because he knows I probably would have been doing that."
7. The Papini family started a GoFundMe account to raise money for the search. They collected nearly $50,000 in donations.
8. Keith Papini received a call on Thanksgiving Day on his cellphone from an unknown number. "Immediately after that, my home phone rang," Keith said. "It was my wife screaming in the background, yelling my name, and a CHP [California High Patrol] officer that seemed somewhat confused at the moment, like, 'What is going on?'… [the officer] said, 'I need you to be calm. I need you to be calm.' … I already know it's her. I can tell her voice."
9. Keith and Sherri Papini were finally reunited at a local hospital that day.
"The California Highway Patrol was able to connect her to her husband via cellphone and he immediately started responding to the Yolo County-Sacramento area. Of course, she was very emotional to be released and hear her husband's voice and then a few hours later to be reunited with him," Bosenko said.
10. When she was found, Sherri Papini appeared badly beaten. Her long hair was cut to above her shoulders. Almost 15 percent of her body weight was gone.
11. Sherri Papini told her husband she had been tied up in a vehicle with her alleged captors when they stopped on a road and pushed her onto the pavement about 150 miles away from the Papinis' Redding home.
12. Keith Papini said his wife ran for help after she was left on the side of a road. She flagged down a passing motorist, Alison Sutton, on Interstate 5 North in California.
"I saw a woman frantically waving what looked like a shirt up and down, trying to flag somebody down. I was started to see her. It was dark and she pretty much just came out of nowhere," Sutton told "20/20." "If I had swerved to the right at least a little bit, I would have hit her with my car. She had, like, a wide-eyed, panicked kind of look. I figured if she was willing to risk being hit by a car trying to get somebody's attention that she must really need some help."
Sutton told the New York Daily News that Papini "didn't look like she was hurt, but she did look scared."
13. Sherri Papini described her alleged captors as two Hispanic women armed with a gun and driving a dark SUV.
14. Sherri Papini's neighbors flooded local highways with signs reading "Missing Sherri: Papini" after she disappeared. After she came home, they held a celebration Saturday and wore pink, her favorite color, the Sacramento Bee reported.
"This community is getting together to just wish this family well and welcome Sherri back," Redding health club owner Brady Frost said.
15. Redding Mayor Missy McArthur said people who question Sherri Papini's story are "just trolls." "We never lost hope," she said during the recent celebration marking Sherri Papini's return home. "We kept working and we made it happen. So, we're so proud of this community."
16. Friends described Sherri Papini as a warmhearted person who would never fake her own abductions. "It's sick," said family friend Lisa Jeter about the rumors the Papinis made up the disappearance. "I mean, she's the sweetest, most warmhearted person you would ever meet, and for people to be that negative, that cruel, is disheartening and very, very sad."
17. The investigation was ongoing as of Tuesday. Detectives sought nearly 20 search warrants and said they're examining cellphone records, bank accounts, email and social media profiles.
18. Sherri Papini's mother and father, Loretta and Rich Graeff, said their daughter wound never intentionally leave her children. "I believe that she was abducted, that someone knew her, someone took her. She wouldn't leave her babies, she wouldn't leave her family like this," said Loretta Graeff.
19. Sherri Papini allegedly only weighed 87 lbs when she was found.
20. Private investigator Bill Garcia, who worked with the Papini family during the search, told People magazine the abduction could be linked to sex trafficking.
"I literally got the chills. I know who it is, I know who did this," Garcia said. "Because of the injuries, the broken nose, apparently she had other burns, the discoloration."
FOR FREE to continue reading
✔️ Unlock the full content of International Business Times UK for free
offer available for a limited time only
✔️ Easily manage your Newsletters subscriptions and save your favourite articles
✔️ No payment method required
Already have an account?
Log in
© Copyright IBTimes 2023. All rights reserved.