Sherri Papini Update: Anti-Latino Post Written By 'Some Punks,' Not California Mother, Her Dad Says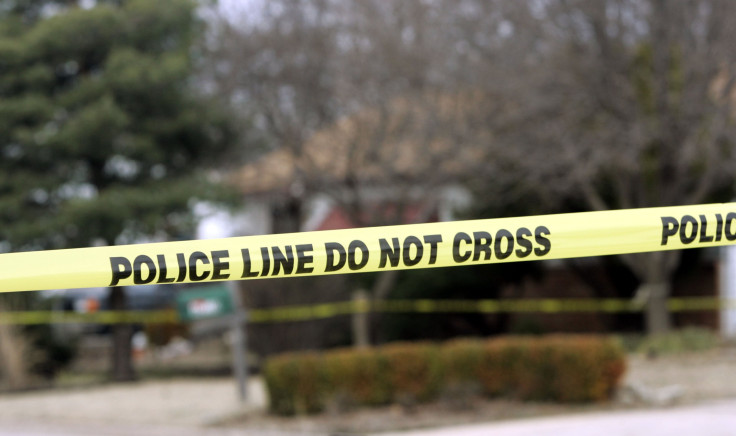 Sherri Papini, the California mother who turned up on Thanksgiving after vanishing on a jog three weeks earlier, is not behind the anti-Latino blog post internet sleuths have connected to her case. At least, that's according to Papini's dad, Richard Graeff, who recently told People exclusively that "some punks" penned the years-old message.
"Sherri did not write that letter," he said in an article appearing in the magazine's Friday issue.
Papini, a 34-year-old mom of two living in Redding, was reported missing on Nov. 2 after her husband came home from work and learned she hadn't returned from a run in their neighborhood. After a sweep of Papini's neighborhood, an examination of her cell phone discovered nearby and the involvement of a hostage negotiator, Papini was found along a highway about 140 miles away. She had reportedly lost weight, been branded and had several bruises.
Shasta County Sheriff Tom Bosenko told SFGate investigators believed Papini had been kidnapped. She told police her abductors were two women, one older with straight black hair and one younger with curly hair, who spoke Spanish around her.
After Papini's return, the Daily Mail published an exclusive story claiming the sheriff's office was looking into a 2003 blog post under Papini's maiden name, Sherri Graeff. The archived post, titled "Being aware and having pride," details the writer's experiences growing up in Shasta Lake, California and watching her father stand up against Latinos who labeled him a Nazi.
"One night, at my volleyball game, my homecoming game, I spotted this gang of Latinos sitting behind my father. As the game was coming to an end, I kept seeing my Dad snap around and look behind him, like he kept getting hit by something," the user wrote. "Then I caught, out of the corner of my eye, those little devils throwing ice at my Dad and mocking him by raising their hands in the air, as if they were saluting Hitler."
The blogger then detailed a fight in which she broke another girl's nose. Later, the writer said, a group of Latinos jumped her, broke her leg and "kept hollering about how they hated Skinheads, how all Skinheads should be 'burned alive' and how I and my ancestors were supposedly all 'KKK.'" The blogger concluded that "being white is my family, my roots, my way of life."
People following the case immediately became suspicious of Papini's abduction claims and her descriptions of her captors, but Bosenko told the Daily Mail he didn't have any indication that the post was linked to Papini's alleged abduction.
Her husband told "Good Morning America" hit back at the rumors, saying he was exhausted by the lies he'd seen circulating online.
"I understand people want the story, pictures, proof that this was not some sort of hoax, plan to gain money or some fabricated race war," Keith Papini wrote in a statement. "I do not see a purpose in addressing each preposterous lie."
© Copyright IBTimes 2023. All rights reserved.