'Shikimori's Not Just A Cutie' Episode 4 Live Stream: How To Watch Online [Spoilers]
KEY POINTS
"Shikimori's Not Just a Cutie" Episode 4 is releasing this Saturday
The series is based on Keigo Maki's original story
The episode will be out on Crunchyroll
Summer is here and Izumi decides to schedule a vacation with Shikimori in "Shikimori's Not Just a Cutie" Episode 4.
The official website has unveiled the synopsis and spoiler stills of Episode 4. Shikimori and Izumi discuss how they want to spend their vacation and decide to play in the river.
However, the combination of Izumi and the river is somewhat crazy because of his bad luck. Shikimori says something cool and they head to the shopping center.
Shikimori is feeling sad for Izumi because he doesn't wear a swimsuit. Shikimori doesn't wear a bathing suit either. However, Izumi wants them to get new bathing suits for the vacation.
In the last episode, Inuzuka presented movie tickets to Izumi and he invited Shikimori.
Izumi made careful preparations to avoid any sort of accident, but he ended up making a mess of it all. Despite all the accidents, he reached on time and was mesmerized by Shikimori's outfit.
"After receiving movie tickets from Inuzuka, Izumi-kun invites Shikimori-san to go see a movie together. He makes careful preparations to ensure that no accidents happen that would cause trouble for Shikimori-san... but as always, he faces accident after accident anyway," read the official synopsis of "Shikimori's Not Just a Cutie" Episode 3, according to Crunchyroll.
"Still, he manages to arrive on time to meet Shikimori-san in an incredibly cute outfit! What if she wants to see a romance film and one thing leads to another? Izumi-kun's imagination runs wild, but he's surprised by the movie Shikimori-san chooses...," it continued.
The cast of the anime includes Saori Onishi as Shikimori, Shuichiro Umeda as Izumi, Rina Hidaka as Hachimitsu, Nobuhiko Okamoto as Inuzuka, Misato Matsuoka as Nekozaki, Ayaka Fukuhara as Kamiya, Naomi Kusumi as Akisada Izumi and Emi Shinohara as Motoko Izumi.
"Shikimori's Not Just a Cutie" anime is based on the original work by Keigo Maki.
The opening theme song of the anime is titled "Honey Jet Coaster" and it is performed by nasuo ☆. The closing theme song, "Route BLUE," is by Yuki Nakashima.
"Shikimori's Not Just a Cutie" Episode 4 is scheduled to release Saturday. The episode will stream in Japanese with English subtitles on Crunchyroll.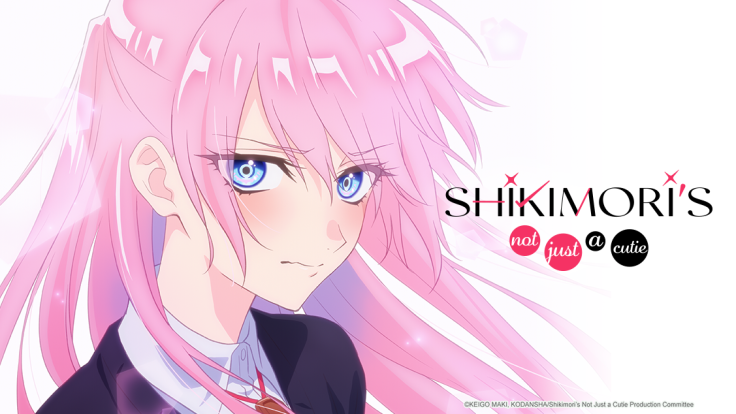 © Copyright IBTimes 2023. All rights reserved.