Shorty Awards 2016 Taps YouNow For Exclusive Live Programming From Parties, Teal Carpet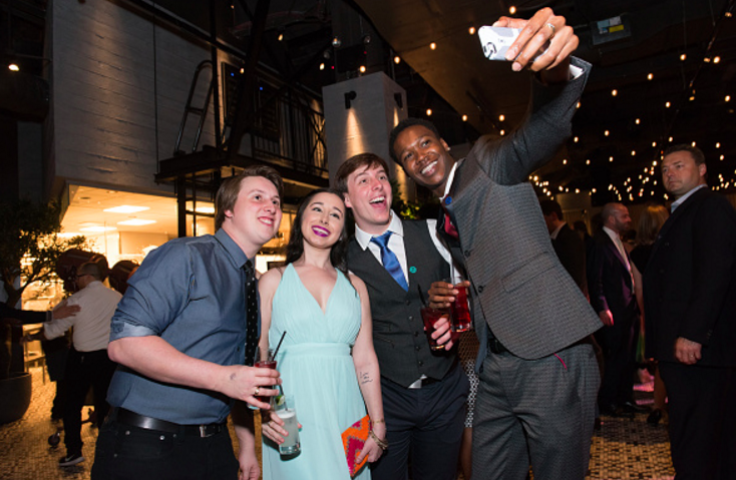 The Shorty Awards, the annual ceremony that honors the best creators and producers on social media, will be investing more in live-streaming video this year. The popular live video app YouNow has been granted exclusive access to stream from the party room and also will be broadcasting stars walking the teal carpet. YouTube will be livestreaming the ceremony.
For the pre- and post-party, YouNow was chosen over other live-streaming apps, such as Twitter's Periscope, Facebook Live and Meerkat, due to its unique "interactive and intimate" qualities, Gregory Galant, co-creator and CEO of the Shorty Awards, wrote in an email.
"YouNow's thriving in livestreaming because their platform offers an experience different from all others," Galant wrote. "We're working with YouNow to craft an experience at the ceremony that's as unique as YouNow itself. … In essence, it will be YouNow IRL (in real life)."
YouNow touts more than 100 million monthly user sessions and 150,000 broadcasts daily. Over the last year, many major media outlets and celebrities have used YouNow to broadcast interviews and other live experiences. For instance, "America's Got Talent" ran live auditions by using YouNow. Based in New York, the startup is supported by $26 million in venture capital funding. Unlike other top live-streaming services, YouNow generates revenue through virtual tipping by viewers to broadcasters.
MTV will broadcast the Shorty Awards, which are scheduled for April, on its YouNow account from the event. Additionally, YouNow is sending two broadcasters -- Evie Yannakidis (EvieWhy) and JR Jackson (JRSportsBrief) -- to host the live programming. "The Shorty Awards are so amazing because it's so relevant to the millennials and to Gen Z," said Yannakidis, who works at Roker Labs, a creative studio within Al Roker Entertainment that focuses on live video.
Last December, Al Roker had suggested Yannakidis start broadcasting from YouNow to reach its young audience. Now, she broadcasts every day from the office or elsewhere in New York. "I'm a mix of a lot of things. To boil it down, it's me in my daily life, kind of like a live blog," she said.
Live video was given a boost in credibility after the Shorty Awards released its list of nominees on Jan. 19. The event added two categories, "Periscoper" and "YouNower," which are listed under the larger "Tech & Innovation" section. There are 12 nominees in each category. They are within 44 categories that include social media Facebook, Instagram, Twitter, Tumblr, YouTube and Vine.
Some have called the Shorty Awards, the "Oscars of Social Media." But, YouNow CEO Adi Sideman noted a major difference between TV and social. "The word Oscar represents something very polished. It's maybe the independent spirit awards," Sideman said. "The Shorties are more innovative, more new, thinking of the new millennial."
The Shorty Awards will announce the finalists Tuesday on its website and its Snapchat account.
© Copyright IBTimes 2023. All rights reserved.