Should Tobacco Be Illegal? World Health Organization To Crack Down On Industry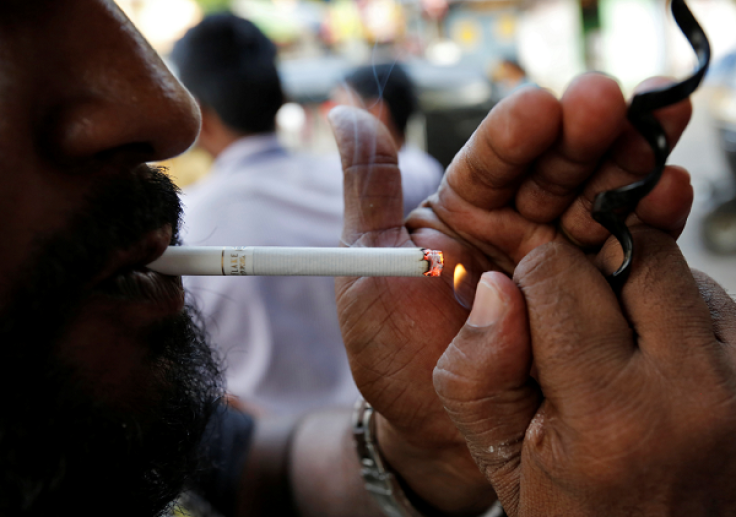 Delegates to a World Health Organization (WHO) treaty on global tobacco use could be excluded from a conference next week over their ties to certain companies, according to an exclusive Reuters report. WHO proposed restricting the delegates affiliated with global tobacco companies from attending the five-day Framework Convention on Tobacco Control (FTCT) conference, which is set to begin Monday in India near New Delhi.
During the conference, FCTC treaty members develop strategies to address health standards and programs that could aid in curbing tobacco's global appeal. However, since the treaty's 2005 induction, the organization has had a history of allowing delegates connected to the global tobacco industry to attend the event.
According to the proposal, which was first suggested by WHO leaders last month, any of the 180 delegations that may have ties to tobacco companies to would be asked to "leave the premises" at the conference in an effort to prevent tobacco company influence or intimidation on the policies and regulations that could be established during the event.
Countries like China and Vietnam could most affected by the proposal, as they are among the member nations with governments that control their own domestic tobacco policies. Both have also sent delegations to past WHO FCTC conferences. At the 2014 conference held in Moscow, four of China's 18-person delegation were from the State Tobacco Monopoly Administration. At the 2012 Seoul conference, two people from Vietnam's eight-person party were members of the Vietnam Tobacco Association.
The FCTC treaty, which was launched in 2005 to address the global tobacco epidemic, was created to improve laws and policies as a means to help cut down the worldwide use of tobacco, which kills approximately six million people a year. In the United States, cigarette smoking is the number one cause of preventable disease, according to the Centers for Disease Control. Tobacco claims the lives of over 480,000 Americans each year.
© Copyright IBTimes 2023. All rights reserved.