Sienna Miller Stuns In Gucci Ensemble At Closing Ceremony Of Cannes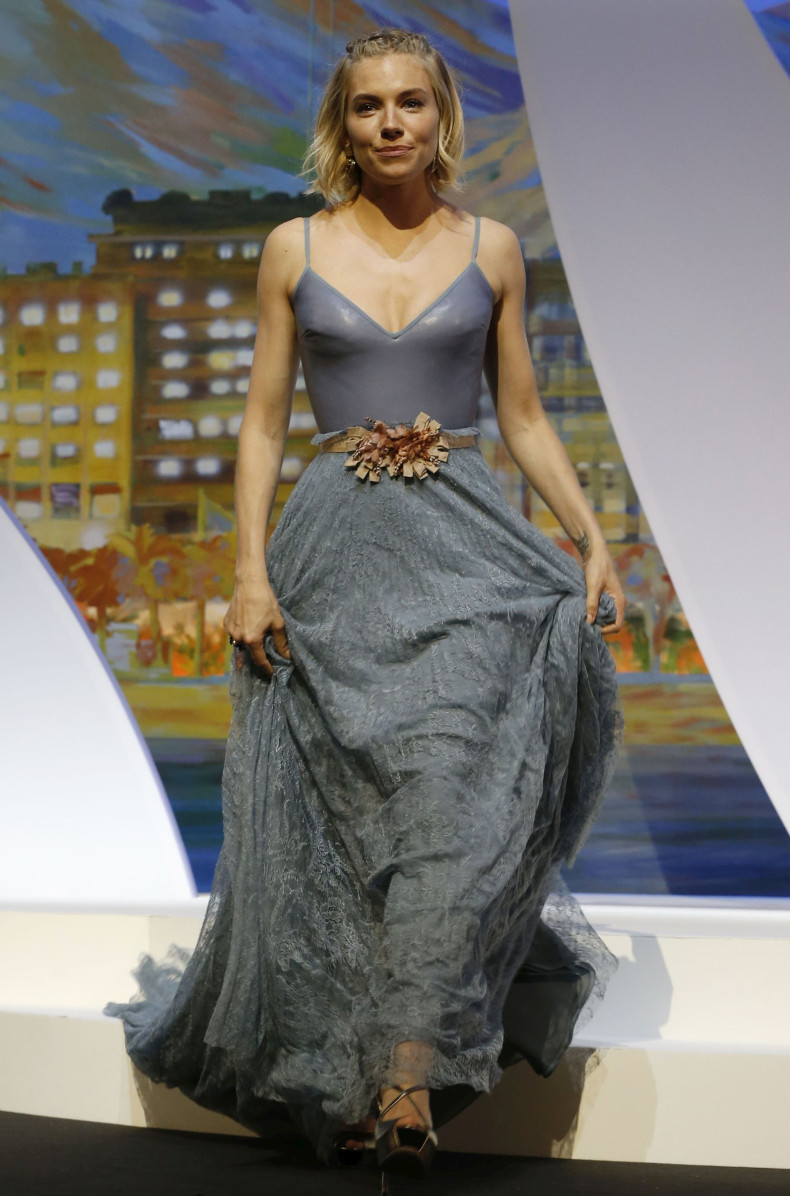 Sienna Miller attended the closing ceremony of the 68th annual Cannes Film Festival in a powder blue Gucci gown. The actress stole the show in her stunning ensemble as she walked the red carpet. As a member of the jury, Miller has been pictured walking the red carpet on numerous occasions in an array of fabulous gowns over the past week, according to Express UK.
In her most glamorous look since the festival started, she wore a flowing blue Gucci dress. Sienna glowed as she posed for photographers. The gown featured a camisole-style top half. The dress was cinched at the waist with a peach-colored belt emphasizing her slim waistline. The sash had silk flowers in the center. The dress also had a beaded flowing silk skirt and a long train. She dragged the long trail behind her in an elegant manner.
The 33-year-old actress kept her accessories minimal, with only a pair of huge golden earrings. She wore her blond bob hair styled into waves, which had two front pieces twisted and secured in the back, in a chic style. Sienna opted for natural makeup with rose pink lips. The British beauty looked soft and romantic in the last night of the festival.
The star was attending the premiere of the film "Le Glace Et Le Ciel (Ice and Sky)". The documentary is based on the story of French glaciologist Claude Lorius, the first scientist to raise awareness about global warming.
Although Sienna was very busy this year at the festival, she took time to speak to reporters about her views on feminism during one red carpet appearance. "I'm actually increasingly aware of the lack of equality in our industry and all over the world in every industry and almost every walk of life, but I do feel like the last year has been very important for women," she told the Cut. She added that whether it's the #HeForShe campaign or, the possibility of a female president in the U.S., things were moving in the right direction for women.
© Copyright IBTimes 2022. All rights reserved.