Silicon Valley Growth Hacker Gilad Shamri Shares Startup Insights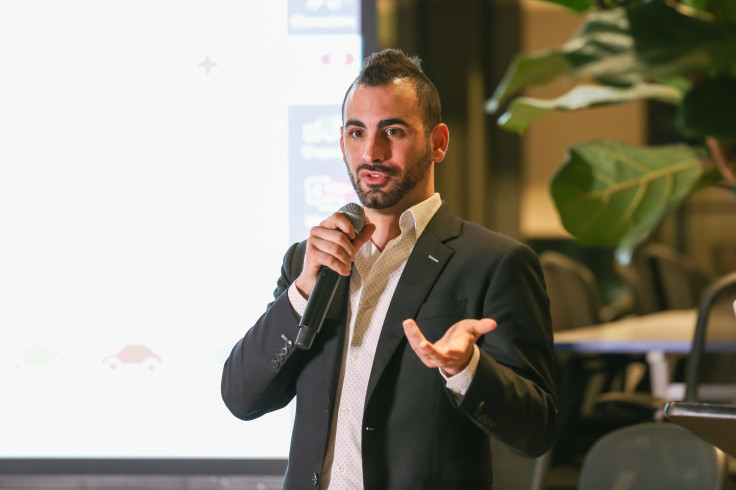 New Research remains consistent in older findings that most startups fail. This is the reality, of the hundreds of businesses that are launched every day just a handful beat the odds and exit. "So, before dreaming of success it is extremely important to list out why your startup may fail," says Gilad Shamri, the founder of "Growth Artists".
Considering the fact that statistically most unicorn startups are still located in the U.S, Shamri maintains that the model he applies to reduce customer acquisition costs in the digital sphere is applicable to most startups in the digital sphere - and that it was accelerated during the recent pandemic that shifted even more consumer focus online. As a serial entrepreneur and one of the most notable growth hackers in Silicon Valley, Gilad was only 21 when he launched his first start up from a hospital bed in Israel and later scaled it during his after Army trip in South America.
Interestingly, the first start-up Shamri launched was an initiative to help young Israeli's find work and after multiple iterations the company was acquired two years later. He says that "One of the things our country did well as part of basic military training, is to enable people with both team and individual skills that bolts on well with American and European corporates - so it made a lot of sense to help connect these people with real opportunities". He also went on to start Interp.me, an app that connects deaf people with ASL interpreters on-demand. Most recently, Gilad has focused on consulting impact startups on community building and growth-marketing. After coming to Silicon Valley, he launched his growth marketing firm 'Growth Artists'. He has thrown out the playbook of traditional marketing and replaced it with his data-driven experiment-based methodology which already helped hundreds of organizations to scale and grow based on the lean startup.
Shamri believes that every entrepreneur should focus on the following points if they are looking to grow in a competitive business environment:
Understand your limitations
Establishing your start-up is not easy and many times is filled with roadblocks along the way. Forcing founders to make difficult decisions they never thought they would have to make. However, making the right decision means knowing our weaknesses and limitations. It is therefore essential for all startup founders to play the devil's advocate.
They will need to brainstorm endless ways that the startup can fail from different angles (the user, the investor, the market, and the entrepreneurs themselves). This gives businesses a good idea of what to expect and how they can plan things to mitigate the problems they see ahead.
Adopt the entrepreneurial mindset
Gilad, who started his entrepreneurial journey at a very young age, says it is important for founders to think of their lives as business and evaluate all aspects of it. "As an entrepreneur, I tend to think in terms I use on my day-to-day, like MVP (minimum value proposition), retention, product-market fit, and more", according to him, allows founders to get their prioritisation right.
For any startup to be successful its founders need to be able to embrace the entrepreneurial mindset and make the necessary changes according to the need of the hour. They should be able to adapt to change when working in a dynamic business scenario.
"This pandemic has especially shown us how important it is for us to be able to adapt to sudden changes and challenges if we want to keep growing," says Gilad, who has recently launched another new venture interp.me an app that enables deaf people to gain control over face-to-face communication using instant, affordable, and professional real-time sign language interpreters over video.
Gilad who now in his mid-30's is a professional growth hacker who has throughout his career established several successful startups and has helped many companies achieve their marketing goals through his unique growth marketing strategies.
Do not just scale-up
According to a recent study, 74 percent of startups fail because they scale prematurely. Founders need to prove that their business plan is sound and that their products and services are salable.
Gilad, who usually thinks out of the box to overcome problems that his business may be facing, stated that it is first of all important for businesses to validate their products and services and should be able to demonstrate that their business model is sustainable.
This is where it becomes very important for founders to analyze their market data. Today, big data analysis has become the single most important tool for any company wanting to generate growth. It allows businesses (especially e-commerce or digital startups) to e valuate marketing efforts and their effectiveness , analyze website visitors to purchases or paying subscribers, and discover what and where do they drop off in the funnel.
Without this kind of information, your business will not know where to concentrate on expansion plans in the future. When scaling up, it is essential to have hard data about what has worked in the past, so resources are spent as efficiently as possible.
Focus on your finances
It is not always that businesses can grow without financial investment. So, it is important to have a financial expert guide you and help you break down your expansion plans.
It is important to have a high-level financial expert on hand to break down expansion plans and determine exactly what growth will cost before you ask anyone for money. They may also see opportunities for expansion that you may have missed. Smart financial advice should be part of your business plan from the very beginning.
The same pillars that make for a successful startup - comprehensive analytics, targeted content marketing, streamlined operations, a good product, and a solid financial plan - will become the basis for future scaling. Knowing when to expand requires careful consideration of your business' health and the patience to wait until the time is right.
"Launching a startup doesn't mean you have to come up with all the solutions – it means you should have an idea and a way to test it."—Gilad Shamri
© Copyright IBTimes 2023. All rights reserved.