Silicon Valley Turns To CodePath's 'CrossFit Of Coding' Boot Camps To Boost Diversity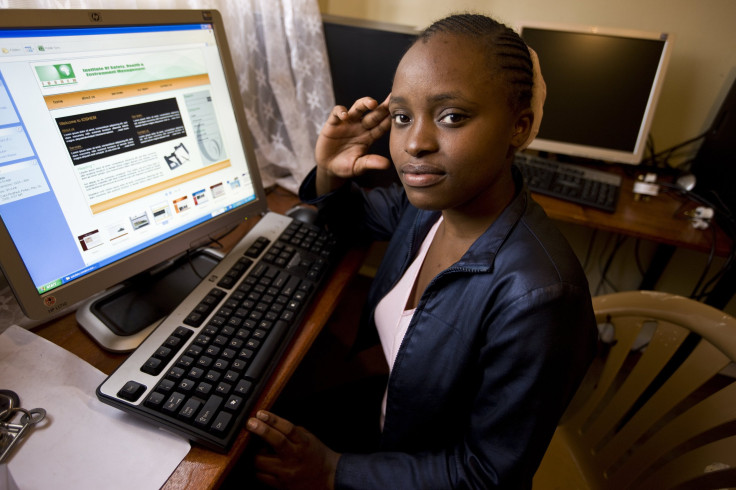 SAN FRANCISCO — Silicon Valley has no problem finding talented collegiate programmers, as long as they're white or Asian and male. But a new program launching this semester in universities across the U.S. promises to find talented Hispanic, black and female computer-science students who are subject to being overlooked by the technology industry.
Frequently described as the CrossFit of coding, CodePath is a Bay Area company that offers intensive mobile-software-engineering training courses. CodePath has taught thousands of engineers and designers and is often hired by the likes of Amazon.com, Facebook, Google and Twitter to train their engineers. But having conquered Silicon Valley, the 3-year-old firm is now turning its attention to the next challenge: teaching professional-level coding to students at 17 universities around the country.
CodePath's next endeavor could help Silicon Valley reach more diverse students because of the company's decision to avoid institutions that tech companies already frequent, such as Ivy League schools and top computer-science programs at the likes of Stanford University and the University of California at Berkeley. Instead, CodePath has targeted state colleges and universities located far away from the Bay Area with demographics that are more diverse than those found in the homogenous employee ranks of Big Tech, which has struggled in its almost-3-year-old effort to hire more women and people of color.
"We believe there's a wealth of talent there that is fundamentally untapped because companies will discard them out of hand," said CodePath co-founder Tim Lee. "What we're doing is bringing our program there to these unknown colleges and looking for diamonds in the rough."
Among the initial universities to feature CodePath's new program will be Arizona State University, Texas A&M University and the University of Puerto Rico at Mayaguez. Already, there are promising results. Out of nearly 3,400 CodePath university applicants, 12 percent are Hispanic, 23 percent are black and 35 percent are women. Only 14 percent of the applicants were white males. This semester, CodePath will teach about 450 of those students, but the final demographics should be similar, CodePath said. In contrast, the employees in coding-type positions at most tech companies are less than 3 percent Hispanic, 2 percent black and 18 percent women.
Increasing access for these students further, CodePath has decided to make the classes free. Additionally, the company believes there's a good chance it won't ever have to charge students. Instead, the firm is counting on its corporate clients to step up and sponsor the university courses, seeing as ultimately the tech companies will be the ones that benefit from a better-trained and more-diverse pool of coders.
"There are certain companies that just want exclusive early access" to these students, Lee said. "They do care about this demographic, college students, and they recognize that they want to increase their reach and their reputation, so we're chatting with them to be sponsors."
Although there are no sponsors yet, the company has already assembled an all-star list of tech companies that have agreed to partner on the program, either by providing software engineers to help teach the courses or by assisting in some other way. The list includes Box, Dropbox, Facebook, Pinterest, Square and Uber. Most recently, CodePath added Apple, Chief Operating Officer Michael Ellison said.
"Behind closed doors, there are engineering managers who feel that hiring diverse engineers means lowering the bar, and that's just not the case," Ellison said. "We want to demonstrate that Silicon Valley companies don't need to lower their bar to hire more diverse engineers. We actually think it'll raise their engineering standards."
To ensure it attracted numerous minorities and women, CodePath last year took a guerrilla-style approach to recruiting for its collegiate program, reaching out directly to students via Facebook or by emailing diverse campus clubs and getting those students to recruit their friends. One of those was the Society of Women Engineers at the City College of New York.
"I'm just cruising through the club's email ... and then I saw an email from CodePath," said Chantelle Levy, 21, president of the society at CCNY. "I clicked on the email, and I saw that CodePath wanted to bring iOS and Android classes. I thought 'Oh my gosh, this is a pretty cool opportunity.'"
It's a "cool" opportunity because at many universities, students are taught only the theory of computer science, as opposed to the actual practice of software engineering. It leaves many students without the skills needed to succeed in Silicon Valley, forcing tech companies to hire green 20-year-olds and train them on the job — or outsource work to India and other tech hot spots. For this reason, tech firms tend to recruit and hire from within a core group of schools they already trust and have relationships with.
"Currently, I'm looking for internships, and the majority of the requirements that most companies want are on the practical side of computer science," said Levy, who will serve as a student leader for CodePath, helping establish and run the course at her school. "They want to see projects. They want to see your talents."
This is why companies such as Airbnb and Box are excited to see the results of CodePath's first semester on campus. Firms like them are hoping CodePath's entrance into unknown schools such as the University of Florida or the University of Texas will help them find the talented "needles in the haystack," said Jocelyn Goldfein, a former engineering director at Facebook who has worked with CodePath as a technical adviser.
"It's a big win for the companies," Goldfein said. "If CodePath can go out there and discover for them who these really talented needles are, then this new program works for the companies, too."
CodePath's training at the university level is what the tech industry needs to find more diverse hackers and, in general, better-prepared coders, said Sam Schillace, Box's senior vice president of engineering. "There are a lot of colleges out there that are teaching really great kids the wrong things to survive here and be useful in Silicon Valley ... it feels like they're teaching from the books," Schillace said.
For the students who come out of the program, having CodePath on their resumes will give more credibility to their coding skills. But more important, completing CodePath will enter them into an alumni network that will help them immensely as they begin their job searches, said Ariem Anthony, a production designer at Airbnb, which employs a vast group of designers and engineers who have gone through CodePath or have helped the company by teaching a class.
"That network is really strong," Anthony said. "I think it's going to be stronger than whatever they put on their resume."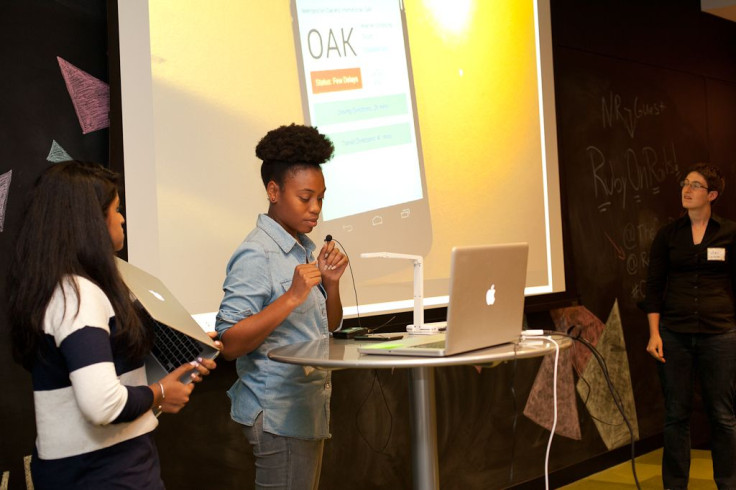 For students such as Sergio Pichardo, 27, CodePath is more than a coding course. It's a chance to show Silicon Valley what he's got. Pichardo has spent the last year studying computer science at Mississippi State University, a school that is frequently overlooked by the likes of Apple and Facebook. "They don't really come here," Pichardo said.
But with CodePath on campus and soon to be on his resume, Pichardo believes he'll have a greater shot at fulfilling his dream of working for a Silicon Valley tech giant.
CodePath works with "all these companies, and they're supposed to be the standard in mobile development training," Pichardo said. "I think we have a good chance to show that we have the skills to work for these companies in the Bay Area."
Pichardo is one of several students around the U.S. helping CodePath get its university program off the ground by serving as a student leader. Typically, CodePath runs its classes with in-person teachers, but, with the new collegiate version, it will rely on teachers communicating with students via video chat.
This approach has worked successfully in the past — last year, CodePath ran a course for New York-based Tumblr over video chat — but it'll be up to student leaders such as Pichardo to make sure students don't fall off track. Miss a class or don't turn in an assignment, and you get kicked out of the program.
"I think that the best way to get considered and represent minorities is to take on roles of leadership and take initiative to start something new," Pichardo said.
For 12 weeks, students will participate in two two-hour-long CodePath sessions, but they'll also each have to complete a homework assignment every week. Pichardo said he expects he'll have to put in at least 15 hours a week to keep up and ensure his classmates do, too.
"It's going to be pretty intense. They expect you to learn at a very accelerated pace," he said. "It's going to be hard, but I think it's doable."
© Copyright IBTimes 2023. All rights reserved.