Singles Awareness Day: 20 Anti-Valentine's Day Quotes For Singles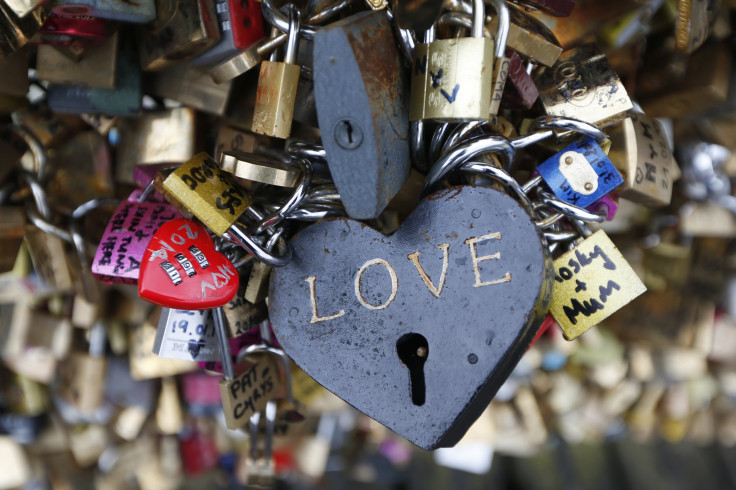 Valentine's Day is known worldwide as a time to celebrate love, relationships and all those predictable romantic comedies. But it can often be a day of utter annoyance for those without a significant other.
Thankfully, Singles Awareness Day was birthed as a collective movement against the commercial fluff and overwhelming mush presented every Feb. 14. The annual celebration highlights the connection among millions of singles across the nation who are collectivelly irked by the dramatic displays of affection they encounter -- proof that no single is truly alone on Valentine's Day.
In honor of this year's Singles Awareness Day, we've gathered 20 of the best anti-Valentine's Day quotes below. They are a mix of humor and slight cynicism, the perfect motivators to get you through another year of sappy couples' tributes on Facebook, check-out lines packed with last-minute gift purchasers and coworkers' cubicles that look like overstuffed flower stands.
1. "Love stinks." - J. Geils Band
2. "Love sucks. Sometimes it feels good. Sometimes it's just another way to bleed." - Laurell K. Hamilton
3. "Valentine's Day is for couples. Us SINGLES have the other 364 days of the year to enjoy ourselves!" - Unknown
4. "Love is only a dirty trick played on us to achieve continuation of the species." - W. Somerset Maugham in "A Writer's Notebook"
5. "I'm single because I was born that way." - Mae West
6. "Some people are settling down, some people are settling and some people refuse to settle for anything less than butterflies." - Carrie Bradshaw in "Sex in the City"
7. "Happy Valentine's Day! And if this is news to you, my guess is you're probably alone. Valentine's Day is often times a, well, it's a manufactured day that really doesn't mean anything." - Jon Stewart
8. "Happy phony, romanticized, overly commercial, sucks to be single, pretend that it's love, day!" - Unknown
9. "Today is Valentine's Day. Or, as men like to call it, Extortion day." - Jay Leno
10. "I don't understand why Cupid was chosen to represent Valentine's Day. When I think about romance, the last thing on my mind is a short, chubby toddler coming at me with a weapon." - Unknown
11. "Instead of celebrating Valentine's Day this year, I'm celebrating Discount Chocolate Tuesday." - Unknown
12. "I wish that Valentine's Day came with a fast-forward button..." - Unknown
13. "Everyone has a knight in shining armour, mine just took a wrong turn, got lost, and is too stubborn to ask for directions." - Unknown
14. "You cannot be with someone just because you don't want to hurt him. You have your own happiness to think about." - Melissa de la Cruz in "The Van Alen Legacy"
15. "The last thing you want to get addicted to is someone." – Aruho Marvin
16. "I think, therefore I'm single." - Liz Winston
17. "EX means: Thanks for the EXperience. Our time has EXpired. Now EXit my life!" - Unknown
18. "The course of true love never did run smooth." - William Shakespeare
19. "Hearts will never be practical until they can be made unbreakable." - The Wizard of Oz
20. "Being single is pretty good. It's a nice sense of irresponsibility." - Michael Douglas
© Copyright IBTimes 2023. All rights reserved.
FOLLOW MORE IBT NEWS ON THE BELOW CHANNELS