'Sister Wives' Star Christine Brown Calls Online Dating 'Awkward,' 'Crazy'; Seeks Advice From Fans
"Sister Wives" star Christine Brown, who ended her 27 years of marriage with Kody Brown in 2021, is now struggling with online dating.
The 50-year-old reality TV star took to Instagram on Sunday to seek advice from her followers regarding online dating, noting that it was "awkward" for her.
She shared a series of photos of herself standing in the middle of the road, wearing a black leather jacket on top of a completely black outfit. The mother of six completed her look with a silver chain around her neck.
"I'm dating again!!" she captioned the post. "Holy. Hell. Awkward. Dating online is crazy! Any advice for dating at 50?"
Christine's followers did not disappoint her as many of them came up with interesting pieces of advice.
Emmy-Winning host Deidre Behar wrote, "You need no advice, you got this — and you're the prize!"
Another Instagram user suggested Christine should not settle for anything less or ignore the red flags. One user commented, "Run away if they think love should be multiplied not divided."
Another person added, "Yes! Don't talk or text too much before the first meeting and when you do meet only go for drinks after work. If it goes well, you can always keep the date going and have dinner but if not, you just say goodbye after the drinks and you're done!"
One user said Christine's online dating saga could turn into a reality show.
Christine's ex-husband Kody claimed earlier this month that the reality star constantly criticized him as she wanted to get another man in her life.
"What she's actually doing is -- [he] broke my baby's heart, I don't respect him, [he's a] coward, I don't respect him, [he] picks favorites, I don't respect him -- just name it. She's been sh-t talking me," Kody said. "She's trying to assuage her guilt by saying I'm a bad man. And I get it."
He added, "She needs to do that so she can find another man who will trust her. Because if she leaves a good man, most guys are going to go, 'This is risky.'"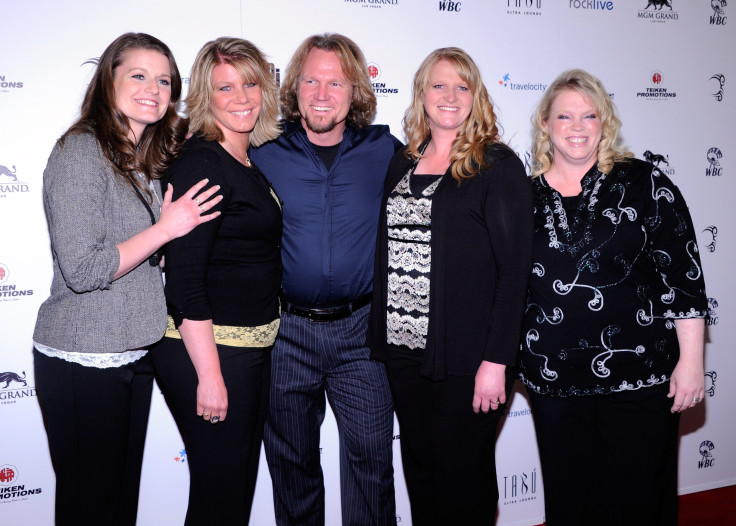 © Copyright IBTimes 2023. All rights reserved.