Ski Season Preview: 10 Best Ski Resorts in Europe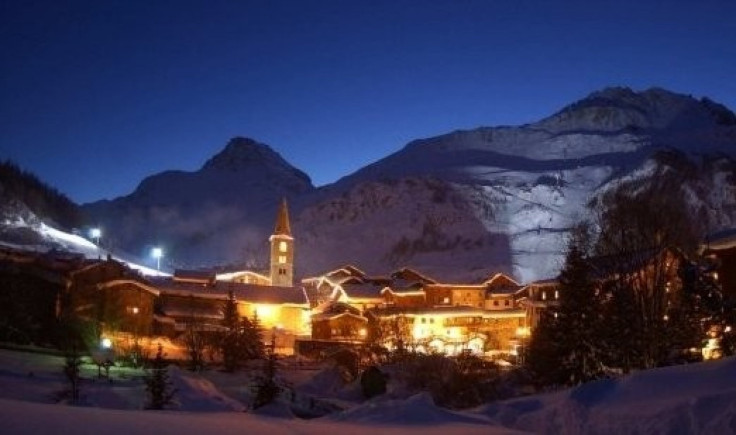 Skiing in Europe is about the whole experience- long gourmet lunches with friends, après-ski spots, and laid back mornings. It's definitely a world away from America's quick pizza or chili at lunch and early morning runs.
European skiing has other perks. The mountains, especially in the Alps, are big and have greater vertical drops. Few mountains in the U.S. can compare to their imposing, jagged peaks. But don't worry if you're a first timer, European ski resorts have top of the line ski schools and wide groomed cruisers to learn on. Advanced and intermediate skiers can also take advantage of guides -- which are common in countries like Austria -- to show them the best backcountry powder bowls.
Most mountains in Europe open at the end of November and close mid to late April. Levi Resort in Finland even stays open until early June, with its cold Arctic temperatures.
France
Val d'Isere
Val D'Isere found its claim to fame with Jean-Claude Killy, a native of the mountain who went on to win the Triple Crown of Alpine Skiing in the 1968 Winter Olympics. The resort offers 300 km of slopes, an updated terrain park, and an excellent range of terrain. The resort also flows into the Tignes slopes. Expert skiers will find paradise at Val D'isere in the bowls of the Tour de Charvet, off-piste glacier terrain, and 55-degree chutes. First-timers will also enjoy the perks of skiing here. The mountain offers free rides on two chairs and five drag lifts, or T-bars.
Best Feature: The Col d'Iseran, an area in the resort, offers some of the best views of the Alps. The valley offers groomed trails as well as endless possibilities off the map. Advanced skiers will find love at first tracks.
2011-2012 Season: Nov.26 - May 1
Getting There: Val d'Isere can be reached from the Lyon and Geneva airports, both of which are three hours away. From there, take the train to Bourg St Maurice, which is about 30 km from the resort.
Additional Information: www.valdisere.com
Courchevel
Courchevel is just one resort within France's Trois Vallée, the largest linked ski area in the world. The linked area consists of over 1,300 acres or terrain. Courchevel itself has bases at four different elevations. The resort also boasts 600 km of maintained trails, 66 km of cross-country trails, and 10 slope-side restaurants to enjoy a mid-day break with great views.
Best Feature: This resort is perfect for beginner and intermediate skiers with themed fun areas that both teach and test skills. For example, the ZEN zone has wide sweeping groomed trails and the Stop Zone tests skiers quick stop skills.
2011-2012 Season: Courchevel 1850 and 1300 usual open Dec. 4, yet the 1650 and 1550 don't open until Dec. 11. The whole mountain closes April 25, 2012.
Getting There: Courchevel can be easily reached by the Geneva Cointrin and Lyon Saint Exupéry international airports, both of which are just two hours away.
Additional Information: http://www.courchevel.com/
Andorra
Pas de la Casa
Andorra, a small principality squashed between France and Spain in the Pyrenees, is well-known in Europe for its great ski resorts. Dating back to 1957, Pas de la Casa is the oldest of the Andorra resorts. Pas de la Casa offers 31 lifts and 100 km of trails. Andorra ski areas are known as Ibiza on ice, so take advantage of the nightlife offered here.
Best Feature: The resort was recently interlinked with another massive Andorra resort, Soldeu/ El Tatar. Skiers of Pas de la Casa now have access to the great off-piste terrain and steep chutes Soldeu is known for. Both ski areas are part of the Grandvalira resort, to which weekly passes can be bought. This pass gives skiers and riders access to all Andorra ski areas, which have 66 lifts and almost 200 km (124 miles) of slopes.
2011-2012 Season : Nov. 26- April 15
Getting There: Andorra has no airport, so those hoping to get in must take a bus or rent a car from Barcelona, Spain or France's Toulouse Blagnac Airport.
Additional Information: http://www.grandvalira.com/en?e=invierno#smp_pistas_inv
Switzerland
Davos
Davos is the perfect all around mountain in Switzerland. It has great terrain for all abilities and is easily accessed. The resort was originally created as health clinic for tuberculosis patients, due to the high altitude and sunshine. The resort itself combines five mountains, with more than 300 km (200 miles) of slopes. The area is also famous for its off slope activities, such as ice hockey, skating, and tobogganing.
Best Feature: This resort is a new-found Mecca for snowboarders- combining modern touches with old world charm. There are three different snowboarding schools, boarder cross circuits, and plenty of back-country terrain.
2011-2012 Season: Opening dates vary between Nov. 25- Dec. 23. See the opening schedule here.
Getting There: A train from Zurich to Davos takes a little over two hours. For train and bus directions, visit the arrival page on the Davos Kloseter Web site.
Additional Information: http://www.davos.ch
Zermatt
Zermatt easily takes the prize for the most pristine ski village with gingerbread chalets and cobblestone streets. Zermatt is a car-free village, and the horse-drawn carriages and connecting gondolas only add to its idyllic charm. Zermatt is the ski town most others aspire to be. Now to the skiing ... if you weren't hooked already, enjoy the 350 km of marked trails and 20 km on the Zermatt Theodul Glacier.
Best Feature: The scenery here is unmatched anywhere; every picture here is postcard-worthy. Remember in the midst of all the great skiing to slow down and take in the views of the famed Klein Matterhorn.
2011-2012 Season: The resort has skiing year-round
Getting There: Zermatt is less than four hours from Zurich, Geneva, Milan, and Basel. For those living the high life, the mountain has its own helipad run by Air Zermatt.
Additional Information: http://www.zermatt.ch/en
St. Moritz
This resort may be the toughest on the wallet, but for those looking to ski in fashion and mingle with celebrities it's the perfect fit. This luxurious mountain offers up-scale boutiques, summer polo matches, and rejuvenating spas. The mountain's altitude between 1,800 and 3,300 meters guarantees snow on the 350 km (217 miles) of trails.
Best Feature: For those new to glacier skiing, Corvatsch Glacier's winding trails are a must. This area is also great for all abilities, with easy trails closer to the base and long steep trails near the peak.
2011-2012 Season: The vast majority of the lifts open on Nov. 26 and close April 15.
Getting There: St. Moritz can be reached from Zurich by a three-hour train ride. Those traveling in true St. Moritz fashion can fly into Engadin Airport by connecting at other major Swiss airports.
Additional Information: http://www.stmoritz.ch/en/winter.html
Austria
Kitzbühel
The Kitzbuhel (or just Kitz for short) ski pass covers four unique ski areas that have 170 km of slopes. Skiers can chose from 60 groomed trails and 54 lifts. Intermediate and advanced skiers should try the Ski Safari, a signature of the resort that takes visitors through the most famous trails. Cruisers should instead head to the sunny side or Kitzbüheler Horn for perfectly groomed trails.
Best Feature: Advanced skiers should try the legendary Streif at least once; its noted as the world's most difficult downhill trail.
2011-2012 Season: Dec. 12- April 9
Getting There: The après spots here are top-notch and an integral part of the European ski experience. With its close proximity to Munich, Kitz has both a crowded and boisterous nightlife.
Additional Information: http://www.kitzbuehel.com/en
St. Anton
St. Anton gets its reputation more from the lively nightlife and star-studded guests than its skiing, however the mountain truly has world-class skiing. No one can complain that the skiing here is too easy. Mountain guides are available to take advanced and intermediate skiers on personal tours of the pristine backcountry. Skiers of all abilities will find something to love here through the 260 km of piste, 185 km of deep snow descents, and 85 lifts.
Best Feature: The must ski feature here is off the tallest summit, Vullaga at 2,800 meters. Those with no fear can slide into the steep powdered bowl. The feat can only be accomplished with a mountain guide, and those without will be turned away. Those who don't have the nerves of steel can enjoy the views from the Valluga View Restaurant.
2011-2012 Season: Dec. 2- April 25
Getting There: The resort is just a two and half hour train ride from Zurich.
Additional Information: http://www.stantonamarlberg.com/en/winter/skigebiet/panoramic-photos-st.-anton-am-arlberg-and-other-resorts.html
Italy
Cortina d'Ampezzo, Italy
Cortina d'Ampezzo, most often known as Cortina, is set in the magnificent Dolomite Mountains. The resort is known for its great grooming, wide variety of nursery slopes, and its classic Italian charm. Cortina is connected within the Dolomiti Superski pass, giving skiers access to 1,225 km of trails through an interconnected system.
Best Feature: Skiing in Italy is just as much about the Après spots. Skiers can pull right up to restaurants like Rifugio Capanna Tondi for a five star traditional Italian meal. If you're on a tighter budget, try the restaurants near the Cortina bus station. It may sound a bit odd, but the food here is reasonably priced and delicious.
2011-2012 Season: Nov. 27- April
Getting There: Cortina d'Ampezzo is 162km from Venice by train.
Additional Information: http://www.cortina.dolomiti.com/en/
Finland
Levi
Levi is easily the largest ski resort in Finland. It's also located in the Arctic Circle, so make sure to pack warm. If you get lucky, it's even possible to catch the Northern Lights! The northern location also allows the resort to stay open until June, later than resorts in the Alps. Levi has 26 lifts (including T-bars), 230 km of maintained terrain, and 45 trails.
Best Feature: The terrain in Finland isn't as challenging as the Alps, but coming to Levi is more about the whole winter vacation experience. There's 886 km of snowmobiling, vast cross-country trials, and activities like a Christmas market or Arctic horse races. Kids will think they are in the middle of a Christmas fairytale, complete with reindeer.
2011-2012 Season: Usually opens in late October or early November to early June
Additional Information: http://www.levi.fi/en/home.html
READ ALSO:
Packing for a Ski Trip: The Ultimate Checklist
Ski Season Preview: The Best of the East
Ski Season Preview: The Best of the Rockies
Ski Season Preview: The Best of the West Coast
Skiing on a Budget: 10 Most Affordable Ski Mountains in North America
© Copyright IBTimes 2022. All rights reserved.
FOLLOW MORE IBT NEWS ON THE BELOW CHANNELS