'Skyrim' 'Dawnguard' DLC Release Date For PS3 Still Delayed; 'We Are Not Satisfied Yet' Says Bethesda [VIDEO]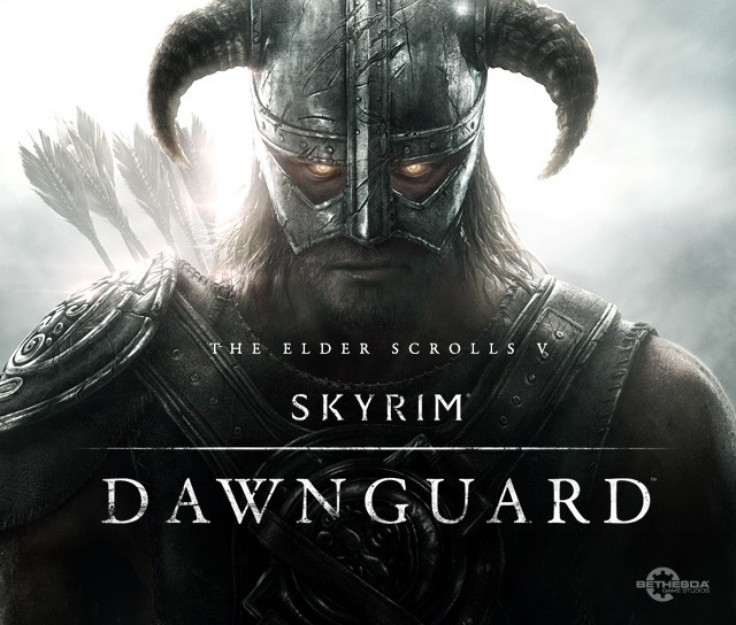 Fans of "The Elder Scrolls V: Skyrim" finally got what they were waiting for when the "Dawnguard" DLC launched at the end of June. However, PlayStation 3 players are still waiting for the vampire-themed add-on to reach their gaming systems.
"We are not satisfied yet with Dawnguard's performance on the PS3," read a post on developer Bethesda's official blog this week.
"Skyrim" fans playing on Sony's console have been eagerly awaiting its release, but Bethesda says it would rather wait until the content is perfect before rolling it out.
"We would like for everyone to have a chance to play Dawnguard, but we aren't going to release it for PS3 knowing that some people's experience in Skyrim will be worse. We do everything we can to have our content available to all; from our free updates, to our user mods, to paid DLC. We're as disappointed as our fans when that isn't the case, but we'll continue to push for that reality," the post also read.
The "Dawnguard" DLC was exclusive to Xbox 360 when it was originally released, but has also just launched for PC players through Steam.
On Thursday, the official Bethesda Twitter account announced that the DLC would be available on Steam, tweeting the following:
"#Dawnguard available on Steam + 50% savings on other TES titles!"
Bethesda and Microsoft have a timed exclusivity agreement in place that says that the first two DLC releases for "Skyrim" will debut on Xbox 360 before other platforms, according to Gaming Blend. This also means that PC players and PS3 players will have to wait a minimum of 30 days before accessing any DLC content.
The release date for "Dawnguard" on the Xbox 360 was June 26, and now more than a month later PS3 players are still unable to download the expansion.
The "Skyrim" add-on costs $20, which can be considered pricy for a DLC, but contains a ton of gameplay content. In "Dawnguard," players have the option of playing as a vampire or aligning with the Dawnguard, an elite group which specializes in hunting vampires.
If gamers choose to play as a vampire, there is an extensive list of perks and abilities that come with the new role. These include the "Power of the Grave" perk, which adds 50 points to health, magicka and stamina. The "Super Natural Reflexes" perk allows a player to slow down the rest of the world and move faster when playing as a vampire lord.
Bethesda has not mentioned when the DLC will be coming to PlayStation 3 players in its most recent announcement, but some critics agreed that it's better to wait than to have a buggy game launch.
"I think we can all agree that it's better to delay the release of potentially sub-par content rather than shove it out the door and fix it through updates," writes Adam Rosenberg of G4.
Although Bethesda is still in the process of rolling out the "Dawnguard" expansion, it is likely that the studio will launch another DLC around the holiday season, according to In Entertainment. There has been no word on what this second DLC would include, but some have speculated that footage from this year's D.I.C.E Summit could provide some insight. Some of the features found in "Dawnguard," such as the vampire feeding animations and werewolf perk tree, were initially shown in a video created by the developers long before "Dawnguard" even existed.
Peter Chubb of In Entertainment says that Bethesda may be working on "Fallout 4" in the meantime, but hopefully fans will see a "Dawnguard" DLC release on PS3 before anything else.
Check out the video below to refersh your memory on the "Game Jam" video shown at the D.I.C.E Summit 2012.
© Copyright IBTimes 2023. All rights reserved.
FOLLOW MORE IBT NEWS ON THE BELOW CHANNELS