Slack Diversity Figures Show Progress With White Women But Minorities Being Left Behind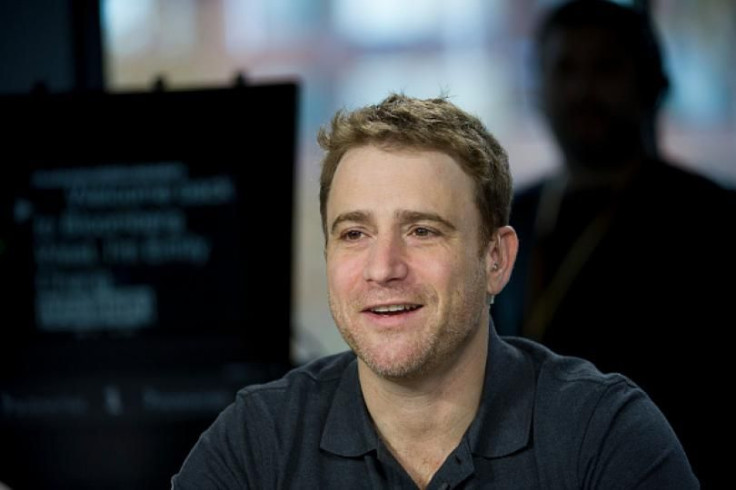 SAN FRANCISCO — Slack, a fast-growing maker of workforce chat software, Thursday released its latest employment figures, and though women saw significant gains, the report appears to confirm what many have feared: People of color are getting left behind in the tech industry's push for diversity.
The report — which includes some of the most transparent and detailed statistics released by a tech company — shows that from June to December Slack grew its representation of women from 39 percent to 44 percent. Its representation of Caucasians fell 70 percent to 66.6 percent but so too did its makeup of African-Americans, which went from 4 percent to 3.4 percent. During this period, Slack's workforce grew from about 170 employees to about 290.
By those figures, Slack, a private company valued last spring at $2.8 billion, hired approximately 74 white individuals, 62 women and just three African-Americans during the timeframe. Nearly half of Slack's hires in the latter part of 2015 were women while only about 2.5 percent were black. The minimal gains shown with African-Americans raise concerns with proponents of tech diversity, who are worried tech's push in this movement is focusing too much on white women and leaving behind minorities, especially women of color.
"There's a historical precedent for this. When you see anti-discrimination policies applied, the primary beneficiaries are usually white women," said Y-Vonne Hutchinson, executive director of ReadySet, a firm that helps tech companies hire diverse talent. "There was no reason to think that wouldn't happen in tech, and now it is."
Since early 2014, tech companies across Silicon Valley have pledged to hire more women and minorities as a way to bring diversity to their workforces and new ideas to their products. These companies have been releasing diversity reports on an annual, or in some cases bi-annual, basis as a way to be held accountable.
Slack, which is one of the most promising and valuable young, private companies in tech (a so-called unicorn in tech parlance, due to its more than $1 billion valuation), joined the tech diversity movement by releasing its first diversity report in September.
The company has been vocal about its commitment toward the cause in recent months, with CEO Stewart Butterfield notably commemorating Martin Luther King Jr. Day last month, but despite its leadership in the area of tech diversity, the company's latest report shows it is not doing enough to hire people of color.
This problem is not exclusive to Slack. Intel, another leader on the tech diversity front, released its latest figures Wednesday, and the company surpassed its goal of more than 40 percent of its new hires being women or underrepresented minorities. Broken down, however, the figures reveal 35.5 percent of the hires were women while just 11.8 percent were minorities.
Slack has many noteworthy accomplishments — the company's representation of female engineers has grown from 18 percent to 24 percent, for example — but adding more women doesn't excuse the lack of minority hires, Hutchinson said.
"As a black woman, I'm torn," she said. "I'm happy to see more women being brought on board, but it's important to recognize that doesn't change or eliminate the exclusions that happen in a homogenous environment."
These numbers are only representative of about 90 percent of Slack's workforce — diversity surveys are voluntarily self-reported — and minority women make up 9 percent of the company's U.S. engineering team, Slack said. But the drastic gap in growth for women and minorities is particularly noteworthy considering Slack's own Erica Baker, an engineer and proponent of tech diversity, has previously spoken out on the subject.
"If we don't talk about it, if we accept the status quo as is, like, 'Oh, it's OK to just focus on women for our diversity efforts.' If we just let that be, then that's all a company is going to do," Baker told TechCrunch in October.
For Slack, which has a 5.3 percent representation of Hispanics, the lack of minority hiring has to do with a problem all tech companies face: extreme pressure to hire as much talent as quickly as possible, said Leslie Miley, a leader in the tech diversity movement and a former engineer at both Google and Twitter.
This pressure to grow fast in tech's competitive hiring market often causes recruiters to rely heavily on their existing networks to find talent, and as studies have shown, people often do not have much diversity in their networks.
"If the company is 70 percent white, I can guarantee you that 70 percent of their referrals, if not more, are going to be white," Miley said. "No company, no matter how progressive they want to be with diversity, is immune to that. The only surprising part about it is that it's happening to a company trying to lead in diversity."
As part of an effort to break this "vicious cycle," as Miley calls it, Slack announced it is instituting a policy that requires at least one woman and person of color to be interviewed for open leadership roles. This policy is commonly known as the Rooney Rule because it is modeled on an approach used by the National Football League and named after Pittsburgh Steelers owner Dan Rooney.
"All in all, our takeaway from this is that talking about diversity and inclusion keeps the issue front of mind for ourselves and our people. So we are going to keep talking about it," said the company, which admits it has no women or minorities on its board of directors. "Of course, talk is not enough. We will continue to regularly report on our status so that we can be held accountable, and we will continue to look for ways in which we can improve."
Patience for diversity progress for Slack and the rest of the tech industry, however, is beginning to grow thin. Two years ago tech companies were releasing statements saying they had a problem with a lack of diversity, Hutchinson said.
"They still two years later haven't figured out how to solve it but they're still telling me how they can change the world?" Hutchinson said. "I raise an eyebrow."
© Copyright IBTimes 2023. All rights reserved.