What If Tech's Biggest Diversity Problem Is Silicon Valley Itself?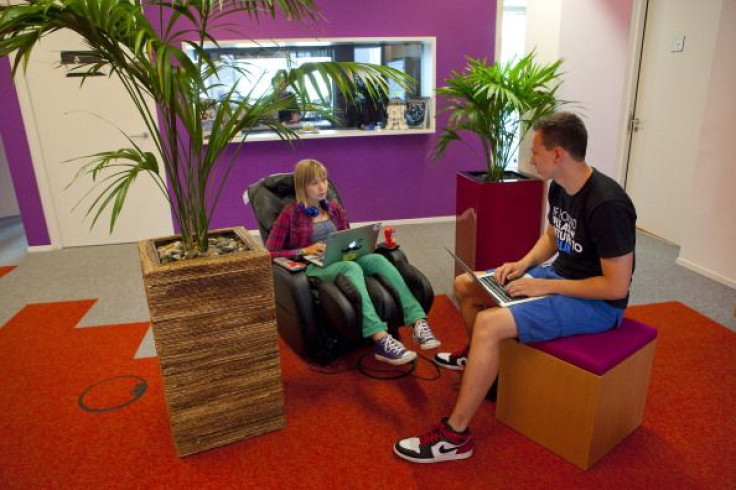 SAN FRANCISCO — Can Google become a diverse company when most of its employees are based in Mountain View, California, a city that's just 2 percent African-American? That's a question one former employee asked in a widely circulating LinkedIn post Monday.
A.J. Angus, an African-American man who worked at the company's Austin office from 2011 to 2015, said Google needs to expand its presence in markets with stronger Hispanic and black populations and more affordability — such as Dallas or Atlanta — so it can attract diverse candidates to its ranks. The argument applies to a lot of tech companies across Silicon Valley now struggling in public to diversify their workforces.
"If there are not a lot of people around you of your same ethnic group [or] background, then there are things … that add up and make you feel like an outsider in that potential community," said Angus, who served as a technical program manager for the company. "As you get older and build a family, if you lack these social structures and it's hard to afford real estate, it makes the city a less inviting place to live."
Angus argues that the high-cost of living in cities like Mountain View, San Francisco and New York City — three of Google's main hubs — make working for the tech giant less attractive for individuals who are interested in owning properties or want to raise families.
Mountain View, which houses the bulk of Google's operations, has a population that is 61 percent white, 21 percent Hispanic and just 2 percent black, according to the U.S. Census Bureau. It also has a median home price of $1.4 million, according to Zillow. The situation is similar in other municipalities where top tech companies reside, including Cupertino, California, for Apple; Menlo Park, California, for Facebook; San Francisco for Twitter and Seattle for Amazon.
By comparison, Dallas, where Angus now works and resides, has a stronger representation of minorities — 42 percent Hispanic and 25 percent black — and is much more affordable with a median home price of $134,200.
Those numbers equate to real-world quality of life issues for African-Americans, including where to get a decent haircut. "Some people might not know this, but people of African descent generally don't go to Sport Clips or whatever other chain haircut place you can think of because they are very one-size fits all and don't have the training to cut African hair properly," Angus said. "If you don't believe me, Google it. African-Americans tend to go to barber shops who specifically cater to African Americans and give you the exact haircut you're looking for. If you're moving to a new city and there's no barbershop, what are you supposed to do?"
Leslie Miley, a former engineer at both Google and Twitter, agreed that cities around the San Francisco Bay Area are not the most welcoming for minority candidates. "People look around and say 'How can I build a community when there are not people here who understand what my community is?'" Miley said.
Google and many other tech companies already have offices in many major cities around the U.S. Most of those offices, however, house sales teams while the bulk of the engineering staff is based in Silicon Valley. But Miley argues that it wouldn't be too difficult to turn them into hubs for software engineers, especially in cities like Dallas and Atlanta which sit so close to strong computer science programs at schools like the University of Texas, Austin, and Georgia Tech, respectively.
"It's a bias that these organizations have that the talent they want aren't in those cities, but that's totally untrue," Miley said. "If Google were to build an office in New Orleans or an office in Dallas or if Twitter were to do something outside of the traditional cities that all these companies go to, I think you'd see something different."
When tech companies ask minorities to move to the Bay Area or New York for them, they're asking those candidates to make big changes to their style of living, said Everette Taylor, CEO of MilliSense, which is a consulting firm that works with numerous tech companies.
"Many of my friends of African-American descent are flooding to cities like Atlanta because of the low cost of living, the plethora of things to do and the strong black culture there," Taylor said. "Moving to places like Mountain View and working for companies that lack diversity, you are making sacrifices to further your career."
For Angus, this lack of opportunity outside of the Bay Area and New York City is what eventually forced him to leave the tech giant. In order to keep climbing the ladder at Google, Angus would have had to move to the Bay Area, which was ultimately not something he was willing to do, he told the International Business Times. Google did not respond to a request for comment.
"All roads lead to Mountain View, and that's not where I wanted to be," Angus said.
© Copyright IBTimes 2023. All rights reserved.