'Sleepy Hollow' Season 2 Spoilers: Premiere Synopsis Released Online; What Will Happen In Episode 1?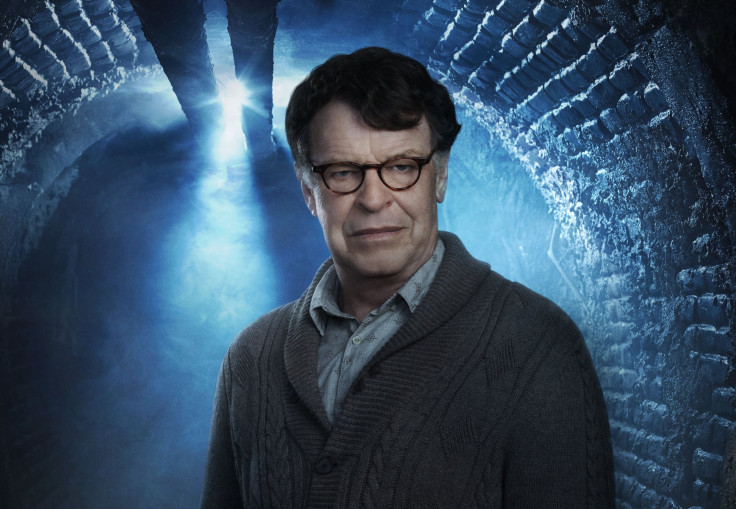 Hold onto your noggins, Sleepyheads, because in just a few days the hit Fox series, "Sleepy Hollow," will be returning for more head-spinning drama when Season 2 premieres on Monday, Sept. 22. Thus far, fans of the spooky series have been teased that episode 1, "This is War," will feature a "pretty shocking" premiere moment.
"I don't think anyone's going to see it coming," executive producer Mark Goffman revealed during an interview with TVLine. Any ideas on what he could be referring to? Well, according to the synopsis for episode 1, viewers will be in for their fair share of surprising scenes. But before we divulge into the jaw-dropping moments of the upcoming season, let's recap where we left off when Season 1 concluded.
Season 2 will kick off just where the Season 1 finale left off with Ichabod buried alive, Abbie trapped in purgatory, Ichabod's wife, Katrina, captured by the Headless Horseman, Capt. Frank Irving behind bars for a crime he didn't commit and Abbie's sister, Jenny, among the wreckage of a horrific car crash. As it turns out, these disastrous events were all caused by the same person: Henry Parish. We learned in Season 1 that Henry, who befriended Ichabod and Abbie, is actually the son of Ichabod and Katrina. He's also the Second Horseman of the Apocalypse and looking for revenge.
"Now Henry's emergence as the Horseman of War, alongside the Headless Horseman, Sleepy Hollow has never been so close o destruction in the all-new 'This is War' Season premiere episode," the synopsis teases.
But Parish's plan will be foiled when our heroes mysteriously manage to escape their unfortunate predicaments. Ichabod will escape the coffin he's been buried in during episode 1 while Abbie figures out a way to flee purgatory. When the duo arrive back to Sleepy Hollow they'll realize that both Jenny and Katrina have gone missing. (Phew, at least Jenny is alive!)
"Meanwhile, Moloch's malevolent forces use all the powers at their disposal in an attempt to locate a key -- once belonging to Founding Father Benjamin Franklin -- which is capable of unlocking the gates of Purgatory," the synopsis continues. "After using his unique skills on an unanticipated prisoner, Sin-Eater Henry Parish discovers a clue which points him in the direction of the valuable artifact, but Crane is intent on finding it first." The summary reveals that Ichabod will end up with the key and he'll use it to re-enter Purgatory in order to "fulfill a promise."
What do you think will happen in the Season 2 premiere of "Sleepy Hollow"? Sound off with your theories in the comments section below.
© Copyright IBTimes 2023. All rights reserved.