Smartphone Market Slowing Quicker Than Expected In 2016 As Apple Inc. Faces 2% Decline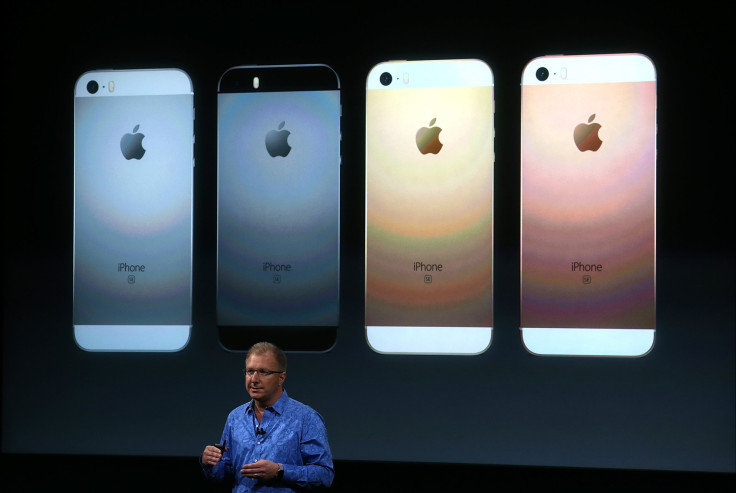 Apple Inc. will be one of the biggest victims of the smartphone slowdown, which new figures suggest will be even greater in 2016 than first thought, as conditions in China and developed markets continue to impact the market.
According to a report from research firm IDC, the smartphone market in 2016 will grow by just 3.1 percent, down significantly from the company's previous estimate of 5.7 percent growth this year, which it made in March. This compares to growth of 10.5 percent in 2015 and 27.8 percent in 2014.
IDC says the revised figures are based on "the continued slowdown in mature markets and China."
While all smartphone makers will feel the pinch, Apple is the most high profile victim of the slowdown in smartphone sales, and IDC predicts it will record a 2 percent year-on-year decline in sales, which "marks a pivotal moment for the company." IDC does say that it predicts Apple will see the iPhone return to growth in 2017 and beyond, supported by factors like its early trade-in program as well as the lower cost iPhone SE.
Apple recently posted its first quarterly decline in revenue for 13 years on the back of a significant decline in iPhone sales and predicted that the current quarter would be significantly weaker than the same period last year.
In contrast, Android smartphones are set to outperform the market with growth of 6.2 percent, though the predicted average selling price of $218 is well below the iPhone ASP, which was $690 at the beginning of 2016. Elsewhere, Windows Phone is expected to shrink even further — having dropped below 1 percent market share in the first quarter of 2016, it is expected to end the year with just 0.8 percent share of the market, according to IDC.
While the overall market may be depressed, one area of continuing growth will be phablets, large screen smartphones that IDC defines as those with 5.5-inch displays or larger. "Despite single-digit growth for the overall smartphone market throughout the forecast period, phablets are expected to have double-digit growth until 2019, then slowing to 9.2% growth in 2020," said Anthony Scarsella, research manager with IDC's mobile phones team.
As a result of this increased demand, many manufacturers will look to promote their larger screen devices as the ASP of these phablets will be more than regular smartphones, meaning they will be able to eke out slightly better margins.
© Copyright IBTimes 2023. All rights reserved.
FOLLOW MORE IBT NEWS ON THE BELOW CHANNELS